Digital voice assistant safety tips
Digital assistant privacy concerns are more and more concerning for the people who have one in their homes. Here's how to help boost your protection.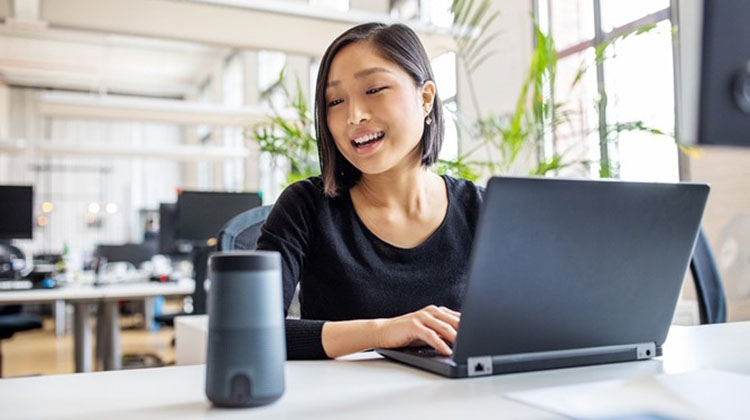 What is a digital assistant?
Digital assistants — small smart devices that are able to execute simple home tasks — are practical and useful. Research suggests that by the end of 2024, there will be more than 8.4 billion units in use globally, which is higher than the world's population. Using artificial intelligence, these devices can answer questions, complete a task such as turning on lights or faucets, play a song, find a recipe or create a shopping list.
Sometimes called a virtual assistant, this type of gadget uses machine learning, natural language processing and understanding capabilities to gather data as it learns about their users. The devices run algorithms and interpret the data collected to offer services or recommendations, answer complex or deep questions and in some occasions, begin conversations with users.
Digital assistant privacy
The rise in popularity for a virtual assistant has also put privacy concerns about sharing data and voice recording in the spotlight. There have been documented issues of devices placing orders for toys, emailing recorded conversations without knowledge and listening in and leaking device recordings.
Stories like these have raised red flags for some digital assistant users — a recent study found 52% are concerned about privacy. There are steps you can take to protect your data, your privacy and users and improve your digital assistant safety. Here's what to do.
Turn off the mic
Voice assistants are always listening for commands. One way to stop this is to mute the device. This is typically as simple as pressing the microphone button to turn it off, then pressing it again to re-activate listening mode. For Apple's HomePod, for example, say, "Hey, Siri, stop listening" to disengage it. Then to re-activate it, tap the center on top and say, "Hey, Siri, start listening."
Delete old recordings
Similar to clearing the cache on your computer's browser, it's possible to delete the history of either an Amazon Echo or Google Home device.
How to delete Alexa recordings
Open the Alexa app and select Menu > Settings > Alexa Privacy > Review Voice History > Date Range > All History> Delete all of my recordings. Moving forward, you can say to your device, "Alexa, delete everything I said today."
How to delete Google Home recordings
Open the Google Home app and select your personal icon found on the top right corner > My Activity > Delete Activity By > All Time. Moving forward, you can choose "delete automatically" in the same area to periodically trash data.
Opt out of voice data collection
Amazon and Google recently changed privacy settings to allow users to opt out of allowing third parties to review voice recordings.
Alexa privacy settings
Open the Alexa app and select Menu > Settings > Alexa Privacy > Manage Your Alexa Data> toggle off next to Help Improve Alexa; then toggle off next to Use of Voice Recordings and next to your name under Use Messages to Improve Transcriptions.
Google Home privacy settings
Open the Google Home app and select profile icon > My Activity > Saving Activity > toggle off Include Audio Recordings.
Implement parental controls
Afraid your child will ask the voice assistant to send him or her toys? Either disable voice purchasing or require a confirmation code for purchases. Some devices allow children to have their own profiles so parents can restrict access to payments and third-party apps.
Keep devices up-to-date
Tech companies regularly issue software updates to address security vulnerabilities. If your voice assistant is connected to Wi-Fi, it will automatically check for and install updates. Double-check your privacy settings each month to make sure nothing shifts during an update.
Lock down your Wi-Fi
There is always a chance that hackers may attempt to access your voice-activated assistant with the intention to obtain personal information. As an extra step towards your overall online safety, it's wise to protect your Wi-Fi network. Make it private, use an encryption method like Wi-Fi Protected Access 2 (WPA2) and choose a unique and complex password