Common Medicare questions and answers
Navigating Medicare information can be tricky, leaving you with lots of unanswered questions.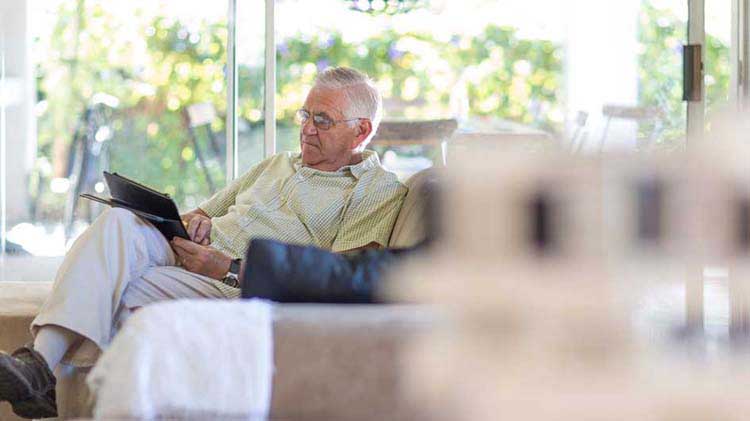 Are you new to Medicare?
If Medicare is new to you, navigating Medicare information can be tricky and you may have a lot of unanswered questions. These Medicare questions and answers can help decipher the program, putting you on the road to understanding.
What is Medicare?
Medicare is a federal health insurance program split into four Parts: A, B, C and D. These different parts cover hospital insurance (Medicare Part A), medical insurance (Medicare Part B), Medicare Advantage Plans (Medicare Part C), and prescription drug coverage (Medicare Part D), respectively.
Together, Parts A and B are commonly referred to as "Original Medicare"because they were created before Parts C and D.
Am I eligible for Medicare?
Medicare is for people age 65 and older and younger people with certain disabilities. To determine your eligibility for Parts A and B, use Medicare's free online calculator.
Most people will sign up for Part A when they're first eligible at age 65. Part B is a little different because you'll pay a monthly premium for it. If you have group coverage under your own or a spouse's employment, it'll probably be in your best interest to wait until you're retired or no longer eligible for that coverage.
When do I sign up for Medicare?
The initial enrollment period spans three months before to three months after your 65th birthday. You can sign up for Part A any time during or after your initial enrollment period. If you sign up for Part B after this period, and you don't have group coverage through your or your spouse's employer, you will face a late enrollment penalty. If you are covered under a group plan, you'll be able to enroll in Medicare up to 8 months after that coverage ends.
You can sign up for Medicare online or in person at your local Social Security office.
How much does Original Medicare cost?
If you or a working spouse have paid Medicare taxes for at least 10 years, you will be eligible for premium-free Part A. If not, your premium will depend on how long you have paid Medicare taxes. Most people receive Part A premium-free.
The standard monthly premium for Medicare Part B is $148.50 per month (for 2021, but prices may vary from year to year). It could be more if your income is over a certain amount, or if you do not sign up for Part B when you are first eligible. Most people pay the standard premium for Part B.
How does Medicare work with my existing insurance?
If you have group coverage through a current employer or spouse's employment, it's probably in your best interest to delay signing up for Part B until you're no longer eligible for that coverage. If this is the case, your group coverage will pay first if the employer has more than 20 employees, and Part A may cover a portion of the remaining cost for eligible hospital in-patient expenses.
If you have what's known as retiree insurance, which works like a Medicare Supplement insurance policy, then Medicare will pay first.
What about Medicare parts C and D?
You can purchase the Medicare Prescription Drug Plan (Part D) when you enroll in Parts A and B. The Medicare Advantage Plan (Part C) exists outside of Original Medicare (Parts A and B). It is offered through private companies and usually includes prescription drug coverage.
Does Medicare pay for everything?
No. Medicare is a great program, but for most people it provides the first part, or foundation, of health insurance coverage in retirement. Through coinsurance, co-payments, and deductibles, both Parts A and B have out-of-pocket costs that can add up. For example, you will be responsible for 20% of the cost of most Part B eligible expenses, but this amount could be more if you see a doctor who does not accept the amount Medicare agrees to pay for the service.
What is Medicare Supplement insurance?
Medicare Supplement Insurance is a private health insurance that helps cover some of the costs not covered under Original Medicare. You'll see it referred to as Medicare Supplement, Medigap, or even Med Supp as a shortened version.
To learn more about how Medicare Supplement plans complement Medicare Parts A, B, and D, contact a State Farm® agent today.