When should you buy an annuity?
Wondering when the best age to buy an annuity is? It all depends on your situation.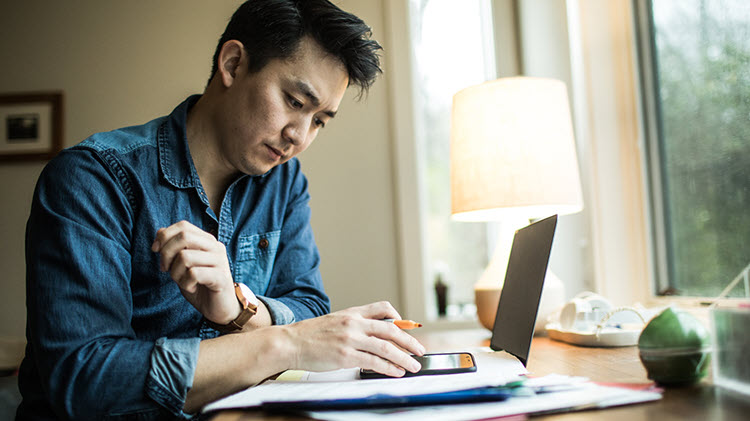 Annuities are designed to generate guaranteed lifetime income.
When is the best time and what is the best age to buy an annuity? That depends on your individual circumstances and preferences. It also depends on the specific annuity age requirements, which are determined by the provider. Consider the following:
Immediate vs. deferred annuities
Annuities that provide payouts immediately after purchase are known as immediate annuities. These are typically purchased in a single lump sum when you want to convert assets into an income stream right away — hence the term immediate.
Deferred annuities can generate an income stream at some point in the future. These can be purchased with a lump sum or with a series of payments over time. One benefit of deferred annuities is that the value of your annuity may grow over time before pay out begins.
Deferred annuities offer tax benefits as well. For example, even if they're purchased outside of a qualified retirement plan like an IRA or 401(k), you don't have to pay taxes on the earnings; you only pay taxes on the payouts you receive.
The right time to buy
With a deferred annuity, the earlier you buy (the younger you are), the more time your premiums can benefit from tax-deferred growth. An early purchase may be especially attractive if you have already contributed the maximum amount to other tax-advantaged accounts like an IRA or 401(k).
However, you can always buy an annuity closer to retirement after allowing your investments to grow in a brokerage account or qualified retirement plan. Then, buying an annuity can be part of the retirement income plan you develop before retirement.
The right time and the best age to buy an annuity will ultimately depend on your needs and your situation. But it's never too late to consider adding an annuity to your retirement income plan to gain some peace of mind. To determine when an annuity makes sense for you, contact your local State Farm® agent.