Auto manufacturers recalled a record number of cars
Know how to handle vehicle safety recalls.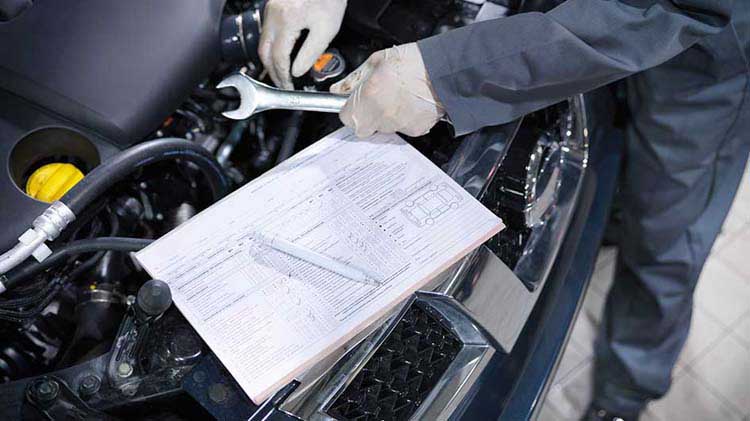 Safety recalls happen fairly regularly, according to the National Highway Traffic Safety Administration (NHTSA). In fact, auto manufacturers recalled a record number of cars in recent years. Despite the total number of automotive recalls dropping in 2018 to 30.7 million, they still exceed the total number of new cars sold in 2017. Knowing how to handle vehicle safety recalls can help protect your family.
How do I know if my car, truck or SUV is recalled?
The easiest way is to enter your vehicle's VIN number into the Office of Defects Investigation (ODI) website. Manufacturers must alert the ODI and affected drivers, dealers and distributors. You should receive a letter from the manufacturer that details the recall and provides instructions for having it repaired.
What if I'm not the car's original owner?
If you drive a used car, the manufacturer may not have a record of your ownership. So you may not receive a recall letter. Visit the ODI's online database to search for recalls. The NHTSA now also requires manufacturers to provide access to a free online tool that uses Vehicle Identification Numbers (VIN) to determine whether a specific car has been recalled, and if it's been repaired.
What should I do if my car is recalled?
When you receive a recall letter, follow the instructions and schedule an appointment with your dealership or authorized mechanic to have the problem corrected. In most cases, you shouldn't be charged for repairs. The exception is recalled tires You'll have only 180 days after receiving the letter to get a complimentary replacement.
I don't have time to deal with a recall. Do I have to?
Some people ignore recall notices, but a vehicle under a recall may be unsafe to drive. And, if you try to sell it, the unrepaired recall will show up in the vehicle's history. If you get a recall notice, contact your dealer as soon as possible to schedule a fix.
Are recalls free on used cars?
Safety issues are addressed on both new and used cars. Please be aware that there are limitations to no-charge repairs based on the vehicle's age. For additional information regarding these limitations, take a look at the manual issued by the NHTSA.
Can I sell a car with an open recall?
By federal law, dealerships can't sell new vehicles that have an open recall, without having it fixed first. The same concept applies to rental companies. They can't rent a vehicle that has an open recall that hasn't been addressed. Nonetheless, there are no federal laws that prevent dealerships or private car sellers from selling used cars that have open recalls. Also, they're not required to disclose open recall information to potential buyers.
What should I do if I think my car has a manufacturing problem?
Have problems fixed immediately, don't wait for a recall letter. You also can file safety concerns with the NHTSA, or call the Department of Transportation's Vehicle Safety Hotline at 800-424-9393 or 888-327-4236. Your report helps the NHTSA investigate safety issues and determine whether a recall is necessary.