What is cloud storage and is it safe?
Cloud computing has unique cyber security risks. Read more about what the cloud is, cloud computing providers, safety of the cloud and strong passwords.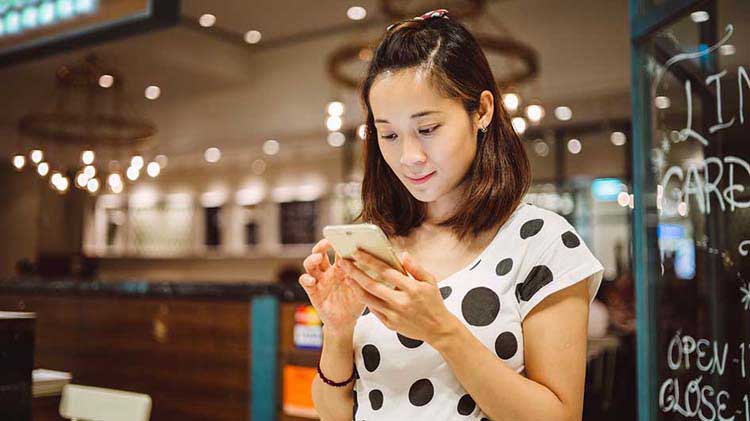 What is cloud storage? The "cloud," aka cloud computing or cloud storage, is essentially the internet for storage. It's a network of remote servers that can house your data such as images, documents, emails and music on storage devices located in a remote data center. The advantage of storing your information in the cloud is that you can access the information from anywhere you have an internet connection at any time of day. Most cloud services can be accessed through your Web browser like Chrome, Edge, Safari or through a mobile app the cloud service provides.
Common questions about cloud storage
Where is cloud data physically located? The cloud is delivered through the internet and is not on your personal computer or device. Your information is stored on remote servers located somewhere in the country or even the world.
Where did the term "cloud" come from? When drawing diagrams and flowcharts, the internet is depicted with a symbol that resembles a cumulus cloud. Since the internet is utilized to access the data, the term stuck.
How does cloud storage work? Cloud computing allows you to access your content anywhere, from any device, at any time providing an internet connection is available using a web browser or application.
Who controls the cloud? Currently, there is no governing body for the cloud. The terms and conditions for its usage are determined by the cloud provider.
What should you look for in a cloud provider?

Search the web for complaints against the company.
Review the provider's safety systems and privacy policies.
Verify that the provider backs up data regularly.
Make sure the provider encrypts your data. Look for the "s" after "http" in the web address to know whether data is encrypted.
Look into whether the provider shares your information with third parties. Review the provider's privacy policy — often accessible through a link from the site — to learn more.
Check that the provider alerts users to changes made to its policies. While cloud computing is fairly reliable, it can be unavailable due to planned outages or crashes which will slow it down.
Tips to find a cloud service provider
The top personal cloud providers, according to PC Magazine, are listed below. While reviewing the provider, verify that they offer services to accommodate all the content you would like to store along with top security features. When needed, additional storage is typically available for a fee.
Microsoft OneDrive
iDrive
Google Drive
Dropbox
SpiderOak One Backup
Box (Personal)
Apple iCloud Drive
How do I protect what is stored in the cloud?
The following tips can help make sure your information is more safe and secure against possible cloud storage security risks.
Use a strong password. Creating strong passwords is essential with cyber safety. Use at least eight characters, mixing in symbols, numbers, and uppercase and lowercase letters.
Create unique logins. Create unique login information for each of your online accounts.
Change your passwords. On a regular basis, change your passwords.
Don't share information. Never share your account login information.
Use two-factor authentication. These require users to sign in with a username and password plus a verification code that's typically sent through a text message or displayed through an application on your device.
Consider a password manager. You may consider keeping track of passwords with a password manager. Available as a desktop program or as an app, this tool stores passwords locally and securely, and some even generate unique passwords for you.
What are additional safety tips when using cloud data services?
Just like securing your home network and computers from hackers and data breaches, you should do what you can to alleviate cloud storage security risks by considering the following items when using a cloud service.
Back up your data. Always back up the data you store in the cloud. If you cannot access the internet, you will not be able to retrieve your cloud data.
Stay updated. Update your operating system and/or web browser often to take advantage of security patches and updates.
Use antivirus and malware programs. Invest in antivirus and malware programs. Keep these updated as well.
Use customized privacy settings. If possible, customize privacy settings so you control who can view your information and what information they have access to.
Decide what to place online carefully. Restrict the amount of information you share online. Keep your personal information private.
Multiple email recovery accounts. Avoid directing all password recovery messages to a single address — a practice known as "daisy-chaining". A hacker who gets hold of your email login could gain access to all of your accounts.
Bank online securely. When banking online use a carefully selected password and avoid accessing your bank information from public computers.
Learn more tips for safer computing from the National Cyber Security Alliance, which also sponsors Cyber Security Awareness Month in October. State Farm also offers Identity Restoration Insurance to help make the recovery process easier, faster and less expensive if you are the victim of a data breach or identity theft.