Prepare with a rental property checklist
Use our rental property viewing checklist so you're organized and prepared when looking at rental listings.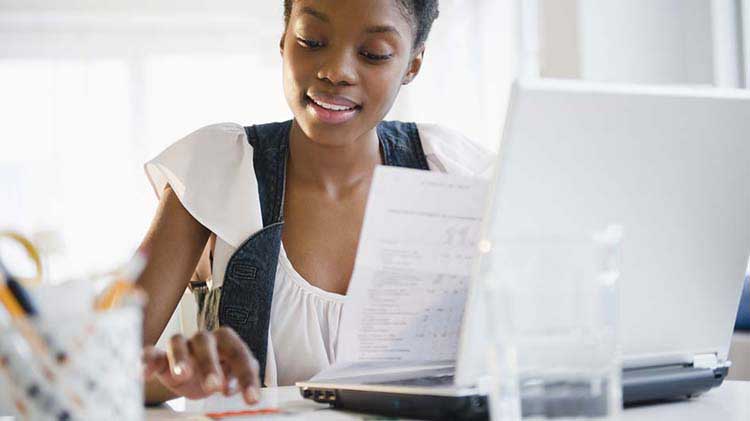 Many cities have friendly neighborhoods with great properties. However, it's important to know what to look for when renting a house or apartment so you can make a smart assessment about each property you're interested in.
What Should You Be Looking For When Viewing Apartments?
A rental property viewing checklist will help you stay organized and prepared when viewing properties. Include questions like:
Does it have what's on your wish list? Review the apartment wish list you created before heading out to view your potential new home. Note how this apartment compares to others for each item on the list.
Does it have furnishings and appliances? If furnishings or appliances are included, find out what condition they are in. It is common for renters to provide their own appliances and furnishings. However, this is not always the case. If the unit is furnished, be sure to ask exactly what is included in the contract so there are no surprises when you move in.
Is there parking? Some apartments have dedicated lots for your car. Others might rely on street-side parking. If there is dedicated parking, be sure to ask how many cars you are allowed to have there and what the guest policy is.
What are the safety features? Ask about security concerns such as:

Is the building secured with a locked entry?
Are the doors to your apartment reinforced and do they have deadbolts?
Are there security cameras, intercom systems or alarms and do they work?

How much is the rent? Verify the asking price to guarantee you don't overpay. If the landlord states a higher rent price than listed, highlight the inconsistency to make sure you get the lower advertised price. Check the rent of similar properties in the vicinity so you don't pay too much. Also, be prepared to identify potential rental scams.
Are there maintenance issues to address before you move in? You should check the faucets, look inside cabinets, examine around the toilets for any potential water leaks, and look for holes in the wall. Once you take possession, you might be responsible for any issues.
Find out how to submit a maintenance request. You should verify who makes the repairs. You want to be sure the landlord appropriately manages the property and responds quickly to repair requests. Find out what the maintenance procedure is and confirm there is a plan in place for repairs. When viewing a property, the current condition of the apartment will offer clues to the upkeep routines of the landlord. Look at the faucets and windows for potential water leaks or faulty windows. Make a list of questions to ask your potential landlord about apartment maintenance.
What is the neighborhood like? When you are considering renting a specific property, ask your landlord about your potential neighbors. You should research your potential neighborhood and find out:

How do neighbors like the area?
Are there any businesses very close to the building where there is noise at night?
Is it a busy area with significant traffic due to the surroundings?
Does your local police department have online or in-person information about crime statistics in the area?


 This information might give you an idea of what the neighborhood is like and if it will be a good fit for your needs.
What is the application process and screening criteria? Ask the landlord to explain the application and screening processes and application fees. A thorough screening process shows the landlord is careful about finding good renters. If a credit check is needed, read more about preparing for an apartment credit check.
What are the payment methods that are accepted for rent? Landlords can choose which forms of payment they will accept. However, some landlords make it easier for tenants and allow tenants to pay rent online . The option of online payment allows for automation, security and convenience for both tenant and landlord.
And lastly, does it fit your budget? Be realistic about expenses. Confirm the property fits your budget so you are able to pay bills on time, build savings and still have money for entertainment, travel and even your first home. Ask about potential hidden fees. Is there a pool or gym in the building and are there any costs for those services that are not mentioned up front?
Be sure you are protected against the unexpected with renters insurance. Get a free quote now.
Above All Else, Be Safe When Viewing Potential Rental Properties
Does it seem too good to be true? It just might be.
You know the saying - there is safety in numbers. Bring along a friend.
Let others know where and when you are going and then check in with them after your meeting.
Always be aware of your surroundings. Look for quick exits in case of an emergency.
Be sure your cell phone is easily accessible - keep it in your hands.
What is your gut telling you? Trust it.
Renting can be an exciting time in your life, and you can make it as stress-free as possible with our renter guide, asking the right questions of your potential landlord, and foresee potential issues with a checklist.