Customer Care
The Complete Solution for
Your Smart and Secure Home
ADT Pulse®
Help Protect Your Home, Valuables, and Loved Ones
When you connect your home to the ADT® network of Customer Monitoring Centers, you're connected to security.
With ADT Pulse you get:
Burglary and Fire Monitoring
Remote Arm/Disarm
Remote door lock/unlock, including your garage door
Monitored Water/Flood Sensors
Remote Video Monitoring
Ability to automate lights and door locks to make life more convenient for loved ones
Ability to schedule thermostat, leverage connected outlets and more to help save on energy costs

Exclusive Offer! State Farm® customers get 10% off installation and 10% off monthly monitoring fee.*
* 36-month monitoring contract required. See important terms and pricing below. 

Plus, receive insurance discounts for qualified home monitoring and automation systems. Contact a State Farm agent to learn more. 
Shop Now
Or call 877-540-2171
Get a system and receive an exclusive State Farm offer.
Homeowners and renters may qualify for the central station alarm discount level under the State Farm Home Alert Discount. Documentation of professional monitoring is required. Contact a State Farm agent for details.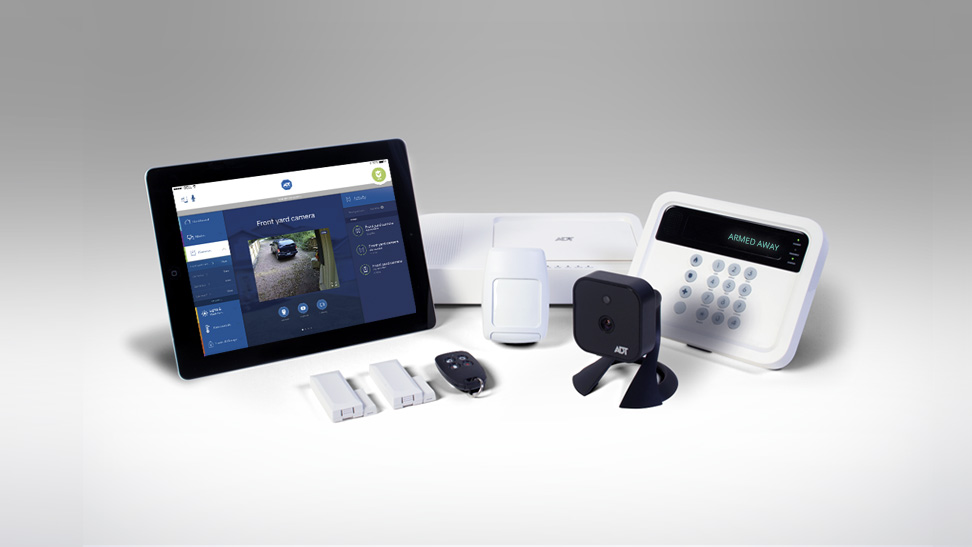 Play video to see how ADT Pulse can make a smart home work for you.
ADT Pulse Product Testimonials
One of the firemen the night of the fire said, 'Do you know how lucky you were tonight?' But I like to look at it as, we weren't lucky we were protected.
- Amy S
I heard a loud noise at the back of my house. Glass was shattering from the sliding door on the patio. ADT called me right away and I told them to send help because someone was in my house. It is reassuring to know that ADT and the police officers were there. - Wendy H
Within minutes, every carbon monoxide detector on every floor of the house was going off and ADT called me immediately. Thank goodness ADT called me after three of my alarms kept warning me to evacuate and insisted that I do so. - Lynn M
Ready to Make Your Home Smart?
Already have a home security system? Contact your State Farm agent to see if you are eligible for the Home Alert insurance discount. Discounts vary by state.
Disclosures
Discount offers on home security products from ADT and Canary are not available in all states and may require an eligible State Farm Auto or Fire policy. Discount offers not available in Alaska, New York, North Dakota, Pennsylvania, or South Dakota. State Farm customers in Indiana, and North Carolina must have a State Farm Auto policy to be eligible for the discount offer. Discount offers only available in the US. Products and services are offered by third parties and State Farm does not warrant the merchantability, fitness, or quality of the products and services of the third parties.
Portions of the content displayed is provided by ADT and the following disclaimers apply to such content.
ADT requires a 36 month contract. Security starting at 28.99/mo (without discount). Pulse features require upgrade. Applies to Traditional Service Level only without Extended Warranty Plan. See important terms and pricing here. Early termination fees apply.
10% off installation (before taxes) and 10% off monthly monitoring service charges valid for new ADT customers only. Limit one offer per new ADT customer address and cannot be combined with other offers or discounts. Offer valid for all ADT home security and automation services. Not valid on purchases from ADT Authorized Dealers.
Select medical alert systems may be covered by or may qualify for full or partial reimbursement under Medicare, Medicaid or private health insurance. For more information, contact your insurer or agent before purchasing such products.
ADT Pulse Interactive Solutions Services requires the installation and/or activation of an ADT alarm system with monitored burglary service and a compatible computer, cell phone or mobile device with Internet and e-mail access. Pulse Services does not cover the operation or maintenance of household equipment/systems not connected to the Pulse Services/Equipment. Not available in all geographic areas. You may be required to pay additional charges for equipment and services to utilize certain Pulse features.
ADT, the ADT logo, 800.ADT.ASAP are marks and/or registered marks of ADT. Unauthorized use is strictly prohibited.
©2016 ADT LLC dba ADT Security Services. All rights reserved. ADT, the ADT logo, 800.ADT.ASAP and the product/service names listed are marks and/or registered marks. Unauthorized use is strictly prohibited. Third party marks are the property of their respective owners and used with permission or allowed under applicable laws. All security systems and services contained in this offer are sold, installed and monitored by ADT and not by State Farm. ADT is not an insurance company nor affiliated with State Farm.
License information available at www.ADT.com or by calling 800.ADT.ASAP. CA ACO7155, 974443, PPO17232 FL EF0001121; LA F1639, F1640, F1643, F1654, F1655; MA 172C; NC Licensed by the Alarm Systems Licensing Board of the State of North Carolina; 7535P2, 7561P2, 7562P10, 7563P7, 7565P1, 7566P9, 7564P4; NY 12000305615; PA 090797; PRIVATE PATROL: CA ADT Holdings, Inc., PPO 17232, 21171 S. Western Avenue, Torrance, CA 90501 (310) 829-7981; See full Terms & Conditions.
MS 15019511.
Products and services are offered by third parties and State Farm does not warrant the merchantability, fitness, or quality of the products and services of the third parties.