Buying the best child car seat
One of your most important parental purchases: The life-saving car seat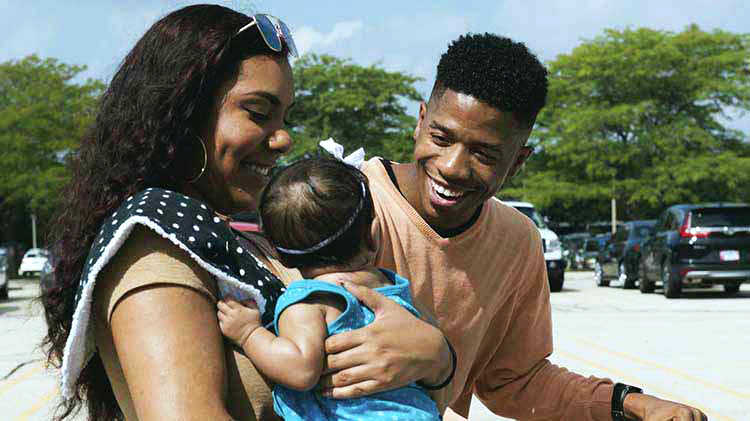 In America, the leading cause of death in children is auto crashes. According to the National Highway Traffic Safety Administration, the probability of death can be reduced by 71% in children younger than one year old when in a car seat. You can't prevent every bump and bruise but there's one thing that could be the difference between life and death — a properly installed and used car seat.
The most important step is to get the right type of seat for your child's age, height, weight and developmental level. And read your vehicle owner's manual and the labels for the car seats you're considering. Check your state law requirements for car seats to ensure compliance
Choose the right car seat
There are three basic types of car seats: rear facing, forward facing and booster. Then there are thousands of models to choose from for each type of seat. All seats have to meet the same federal car seat safety standards. And as your child grows, you may think they have outgrown their current seat or is big enough to sit forward-facing and it's time to purchase the next seat. Whether your child should move to another seat depends on their height and weight, not age. Always read the labels of your seats. There is a lot to consider. Let's break it down and look at the different types of car seats.
1. Rear facing car seat
This infant car seat is for the youngest children. The harness moves with the child during a crash while protecting their neck and spinal cord. It's best to keep your child in a rear-facing seat until at least two years old, even if they are already in a convertible car seat, which is a seat that goes from rear facing to forward facing when your child is around two years old.
2. Forward facing car seat
When the child outgrows a rear-facing seat, they will move in to a forward-facing seat. This seat's harness limits the child's movement during a vehicle accident. They should be in a seat with a harness that can be worn as long as possible
3. Booster seat
Once the child's weight or height exceed those for a forward-facing seat, they can move in to a booster seat. This seat uses the vehicle's seat belt. The booster lifts the child up a little higher so that the seat belt fits properly over the lap and shoulders. The booster seat will be the last phase of car seats you need to purchase for your child.
Buying and using the seat for that precious little one
Once you understand the different types of car seats, which model are you going to pick? Expensive does not mean better. A convertible seat goes from rear-facing to forward-facing – so you get one seat that can last a little longer. And an all in one might work even better as this type seat usually goes from rear-facing to front-facing to booster.
NEVER BUY OR USE A USED CAR SEAT . You may think you're getting a bargain but it may be missing parts or have been in a crash. Buy one that fits within your family's budget, you will use correctly every time and is appropriate for your child.
If you've been in an accident, make sure that the car seat is safe to use before putting a child back in it. The National Highway Traffic Safety Administration recommends replacing seats after a moderate or severe crash. Car seats don't automatically need to be replaced following a minor crash. In many cases, a new car seat might be covered by your auto insurance policy. Talk to your State Farm agent or claim rep for more information about your policy's car seat replacement coverage.
All grown up — almost
When your child passes this Safe Kids Seat Belt test, it's time to retire the booster.
When the child's back and bottom are against the vehicle seat back, their knees should bend at the edge of the seat.
The lap belt should fit across the hips or upper thighs and not across the stomach area.
And the shoulder belt should fit across the chest and shoulder and never across the neck or face. This means approximately 4'9" and 80 to 100 pounds. This is usually between the ages of eight and 12 years old.
If they pass the above booster seat test, your child should be old enough and large enough to move to the vehicle's seat where the seat belt should fit properly over them to help restrain them in case of a crash. And it's a great idea for them to still sit in the back seat away from air bags.
Installing a car seat – correctly
By following the instructions provided with your car seat, you should be able to properly install it. However, if you're not sure about installation, consult an expert by calling the car seat manufacturer's customer service center as many of them are certified technicians. You can also attend a local car seat checkup event.
And put that car seat in the back seat — never upfront — airbags can cause injury, even to a child in a car seat.
Here are other resources for even more information.
Your children are your most precious gifts. Using a car seat can give you peace of mind about their safety as you travel down the road with your little ones.