Walking for health and fitness at home and at work
Walking is a healthy exercise that can reduce the effects of too much sitting. Here are some tips to do it at home and at work.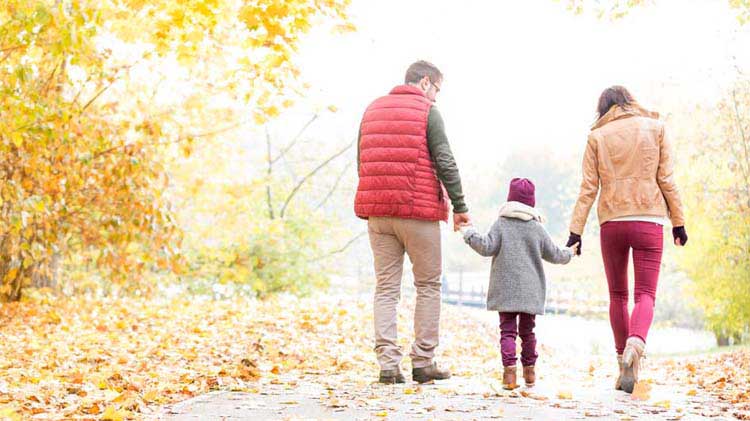 Walking benefits
The benefits of walking are many. Walking is free, easy to do and easy on your joints, bones and muscles. Walking is an aerobic exercise that strengthens and stimulates the lungs and heart and the body's utilization of oxygen. Walking also helps people become stronger, fitter and even happier. As a form of exercise, walking lowers blood pressure, reduces body fat and improves cholesterol levels and blood sugar levels. Walking reduces the effects of too much sitting.
The goal for most step counters starts at 10,000 steps a day, which for most people is 5 miles and meets the 30 minutes a day, or at least 150 minutes of moderate exercise per week suggested by the Center for Disease Control (CDC). Walking is definitely a healthy, enjoyable activity for individuals of any age, parents and children.
Walking at work
A simple lunchtime walk can have a significant impact on your mood and help reduce work-related stress. You can also take walks while making phone calls (use a wired headset or your phone's speaker function so you can stay aware of your surroundings) or walk a few laps around your office building before entering and after leaving the building. When taking walks, here are some tips:
Predict your walking time. Don't be late for work or back to your desk. How long will it take you to walk to work? For your first walking commute, consider planning on a pace of 20 minutes per mile or 12 minutes per kilometer. Or, take a "practice"trip on a day you don't work so you can get a feel for your pace.

Leave a pair of sneakers at the office. If you plan to walk during your work day, you might be more comfortable if you have a pair of sneakers available to change into. Or, if you're walking to work, you may need to change to shoes more appropriate for your work environment when you arrive, either by leaving them at work or carrying them with you.

Replenish your body. If your walk will take more than 20 minutes, plan for a cup of water every 20 minutes by carrying it with you.

Get a group. Get fit and be social! Find a few co-workers to walk with each day.
Walking outside
Taking family walks in the evening allows time to catch up on your kids' and significant other's day. Walking has a lot of benefits and can be done safely. Here are some tips to keep it safe and enjoyable:
Plan walkable routes. Sit down with your family to map out a well-lit route with sidewalks, crosswalks and little traffic. If you live in a large city or have safety concerns about your neighborhood, drive to find a nearby trail.

Teach and practice

pedestrian safety

. Use walks as an opportunity to educate kids about safety. Explain the different traffic signals, remind your kids to stop at the edge of driveways to watch for cars and teach them never to cross streets within 10 feet in front of buses or other large vehicles.

Avoid distractions. Avoid multi-tasking and minimize distractions, such as talking on the phone, while walking. Also, always be aware of your surroundings to avoid accidents.

Use strollers safely. Engage wheel brakes when you stop, wear a stroller wrist strap for extra control and always use the stroller safety belt even on short walks around the block. Never tie a pet's leash to a stroller when walking. If your child is too big for a stroller, hold his or her hand to keep them close by.
Keep dogs close. Make sure they're leashed at all times and avoid letting your dog greet other walkers. If your dog bites someone, you could be liable for injuries.
Benefits of walking
Aside from getting away from the home or office, there are healthy benefits to walking. It could:
Reduce body fat and help you lose weight
Improve blood sugar and cholesterol levels
Lower blood pressure
Improve your mood and relieve stress
It's important to think about pedestrian safety when you're driving, too. Pay close attention to your surroundings and obey all traffic laws and signals.