5 money-smart strategies for saving for a house
Work hard — and smart — to stash what you need for a down payment for a home.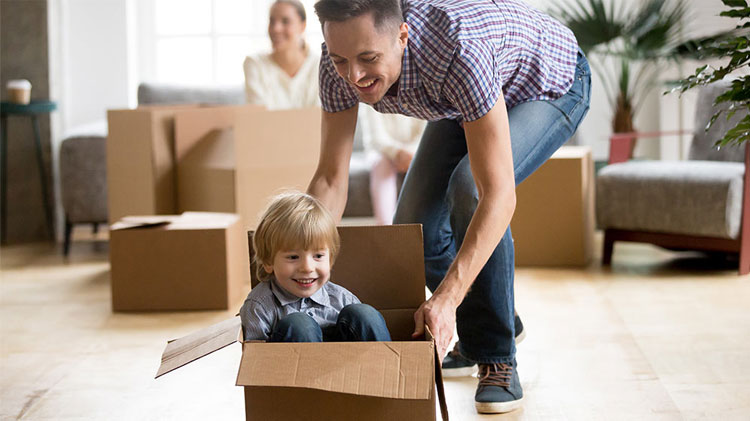 Clair Gallant saw the listing the second it went up online: a 1913 foursquare with an updated kitchen and a big front porch.
It. Was. Perfect.
By the time she and her fiancé got there, five other buyers had been through. Clair and Chris' offer wasn't the only one — but they got the house, which was for sale by owner. "I'm chatty," Clair says, "and I think the homeowner liked us."
But the couple arrived with more than good conversation. Two years earlier, they decided to change their living arrangements while Chris earned a degree in website development and Clair, a sports massage therapist, socked away savings. That positioned them to put down almost 10 percent; Chris' new job helped them pre-qualify for a 30-year loan. Now they're on a fast track to pay it off in 14 years.
Ready to write your own happily ever after for a home? Here's how to save money for a down payment.
Find your mortgage ballpark.
An online mortgage calculator will estimate what you can spend. But check the urge to max out, says Chris Burk, a certified housing counselor in Topeka, Kansas. Even with a fixed mortgage, your property taxes and homeowners insurance will likely go up. And there are costs in the buying process, too, such as inspections.
Boost your down payment, if you can.
If you can pay 20 percent of your home's price, you'll get a better interest rate and eliminate PMI, or private mortgage insurance, which bumps up your monthly payment. If you can't, you're not alone — about two-thirds of first-time buyers in a recent study made a down payment between zero and six percent. Once you do have paid off 20 percent of the home's appraised value, you should ask to have the PMI removed, which can help you save even more.
Take small, smart steps to accumulate a down payment.
One habit you can drop now: eating out — put that money away in a house-savings fund. "Most people can save $125 to $150 a month by taking lunch to work and making all their meals at home," Burk says. Look for savings elsewhere, too. When Clair's car died, she bought a used replacement.
Pay ahead on your loan.
While a fixed 15-year loan nets a lower interest rate, a 30-year loan gives you more wiggle room. "And if you make one extra payment a year, you can knock it down to a 23-year loan and save maybe $30,000 or $40,000," Burk says.
Budget now for the things that go along with a home.
In addition to saving for a down payment, save for paying for the house and its upkeep now. "People always say, 'My house payments are going to be cheaper than rent,'" Burk says. "But they forget they won't be able to call the landlord when something goes wrong." Search online to discover the life expectancy of home systems, and start stashing away money to help when it's time to replace big-ticket items such as central air or the roof.
How did they do it? State and federal programs offer grants (yes, free money) and more. One U.S. Department of Agriculture program requires no down payment in designated rural areas. And the U.S. Department of Housing and Urban Development (HUD) offers teachers, firefighters and emergency medical technicians a 50 percent discount on homes in revitalization areas. Check the HUD website for assistance programs by state.