About to rent? Ask these questions before signing your new lease
Make sure you ask the right landlord-tenant questions before signing your lease and moving in.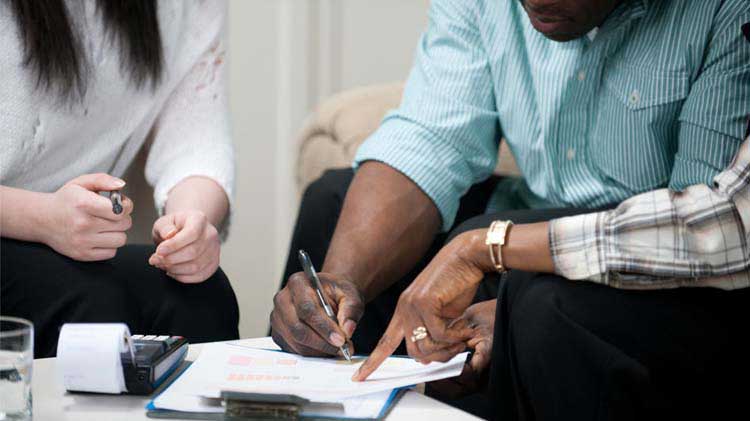 After you've decided to rent and found your perfect apartment, it's tempting to quickly sign the rental agreement and move in. But, take a step back. Ask the right landlord-tenant questions. Be informed. Then, choose to move in, or not. But first, be prepared for your meeting with the landlord by:
Checking your credit score. Before you take the final step, request a credit report. Landlords and leasing agents use a potential tenant's credit to make sure they have a positive history of paying bills and paying them on time. By knowing in advance if there are any items of concerns, you have an opportunity to fix them or talk to the landlord in advance about them.
Reviewing the renter, deposit requirements and security fees. Deposits and fees can sometimes get tricky if they haven't been discussed thoroughly with your landlord before signing a rental agreement. Knowing all the ins and outs of the security deposit and any additional fees of your rental will make you feel much more at ease.
Getting the right answers to your landlord-tenant questions will help you avoid fees, miscommunications, and headaches down the road
After all, signing a contract is a big deal! Start By Asking the Following Landlord-Tenant Questions:
How Is the Property Managed?
Clarify "Who should I contact for maintenance-related issues, and who should I pay rent to?"It should be clear what role the property manager plays vs the landlord. Or, if the landlord – in the case that you're renting a property other than an apartment – handles all relative issues.
Is Renters Insurance Required?
It's becoming more common for landlords to ask renters to purchase and maintain renters insurance. If they require it, they'll typically ask for proof of insurance. If you forget to ask this question, it also should be listed in documents provided to you by the landlord in preparation of you renting.
How Much Notice Will You Give Me Before Entering My Unit?
All rental agreements should have a Right of Entry clause, which states what will happen when your landlord needs to enter your unit. An appropriate amount of warning time is about 24 hours, but check the legal requirements in your state. Keep in mind that landlords are required by law to give you notice before entering, unless it's an emergency. Understanding the rules in place helps you know what to expect when a situation arises.
Are Pets Allowed?
If you have a pet, or plan to get one, you need to know if they are allowed. Also, ask "what are the pet-related rules and if there is a pet deposit or monthly pet rent?"Even if you don't have a pet, this is still an important question to ask. If your landlord allows pets, it typically indicates there will be other residents in your building with a pet. If you have concerns about pets in your new environment, then you should find out sooner rather than later.
Are There Noise Restriction Rules?
A common renter complaint is having to deal with noisy neighbors. So, ask your landlord if there's a clause in the rental agreement that addresses disruptive behavior. Most rental agreements have a clause that prohibits noise past a certain hour.
What Is the Length of the Rental Agreement?
Double-check the duration of your rental agreement. Never assume that your rental agreement is the standard 12-month rental agreement.
What Should I Expect Towards the End of My Rental Agreement? What Are My Renewal Options?
Ask if your potential landlord offers renewal options, and how. Landlords typically offer rental renewal agreements on a case-by-case basis. They may ask if you want to renew around 90 days before your current rental agreement expires. Some landlords have an automatic renewal clause, which they should make you aware of in advance.

Sometimes landlords automatically increase rent by a certain amount; in this case, you should know the increase before considering a rental agreement renewal. You also might ask if your landlord offers month-to-month tenancy after your current lease is up, just in case.
Inquiring about rental agreement renewals may seem like we're getting ahead of ourselves, but it's best to understand your options in advance. Be informed so you feel comfortable signing your lease.
Also, after you sign your lease and move into your new home, remember your rental is still the landlords. Find out how to keep your rental in tip top shape.