An Essential Guide to Driving With Your Teen
Driving tips and tools from State Farm® can help your new teen driver get started on the road. Review important safety information and the essential skills checklist, and Simple Insights® articles that feature topics on modern-day driving.
State Farm customers who meet program requirements might qualify for the Steer Clear Discount1. The best way to complete the Steer Clear Safe Driver Program is with the Steer Clear app. Don't have a compatible mobile device? Start by reviewing the modules below.
Let's take a look at some special circumstances and safer ways to drive in them.
State Farm Steer Clear® Program
Getting Started
Complete the 5 modules.
Drive at least 5 hours.
Take a minimum of 10 trips.
Turn in Trip Log and Statement of Qualification to your agent.
Keep Your Skills Fresh With These Driving Tips
Explore Other Available Driving Discounts
State Farm rewards teens for being good drivers with discounts like Good Student, Drive Safe & Safe™, and the Steer Clear Safe Driver Discount program. Talk to your agent today about availability and eligibility.
Steer Clear Safe Driver Discount
Drivers under 25 who qualify may lower their insurance rates while improving their driving skills.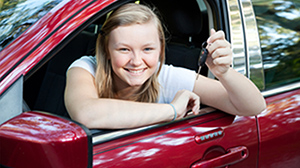 Good Student Discount
Students can save up to 25% just for getting good grades. And the savings last after college graduation, until age 25.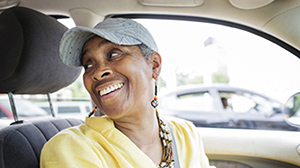 Drive Safe & Save
Use the mobile app to monitor and reinforce good driving habits. The safer your teen drives, the more you can save on auto insurance.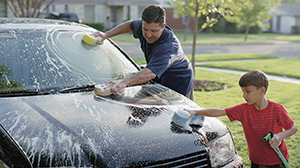 Multiline Discount
You may be eligible if you are the named insured on a qualifying State Farm Home, Renters, Life, or Health policy.
Learn About Insurance and Car Buying
Shopping for auto insurance or buying a car for your new teen driver? State Farm is here to help you learn about coverage and financing your vehicle.
Disclaimer
Please remember that the preceding descriptions contain only a general description of available coverages and are not a statement of contract. All coverages are subject to all policy provisions and applicable endorsements. Coverage options may vary by state. To learn more about auto insurance coverage in your state, find a State Farm agent.
The information in this article was obtained from various sources not associated with State Farm. While we believe it to be reliable and accurate, we do not warrant the accuracy or reliability of the information. These suggestions are not a complete list of every loss control measure. The information is not intended to replace manuals or instructions provided by the manufacturer or the advice of a qualified professional. Nor is it intended to effect coverage under our policy. State Farm makes no guarantees of results from use of this information.
State Farm Mutual Automobile Insurance Company
State Farm Indemnity Company
Bloomington, IL
State Farm County Mutual Insurance Company of Texas
Richardson, TX