New car features: Are they worth it?
The new car options are seemingly endless — and may add to the price of a vehicle. How do you choose?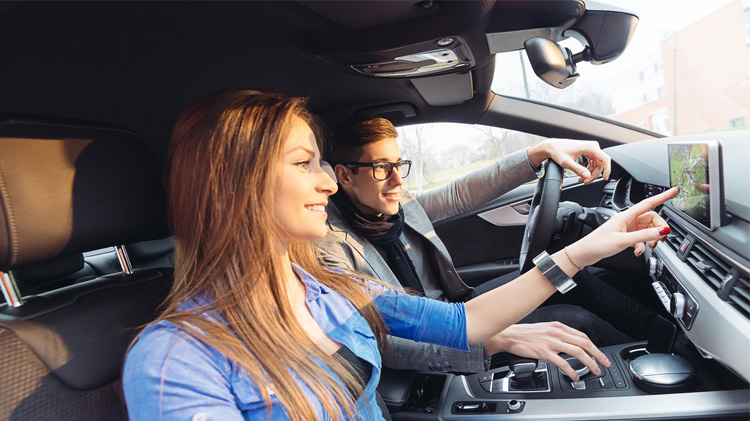 Some bells and whistles on a vehicle are just that — new car features that you may not need and may only increase the price of your ride. However, some other new car options may help improve your daily driving experience or meet a particular comfort need that you find valuable. Here are the options to consider:
Smart safety features. Manufacturers differ on what they call these upgrades (many times they're called driver assistance features), but think of all of them as a supplement to your driving experience, a way to actively engage you and may help avoid an accident. In fact, some of them, such as lane departure warnings, are so highly regarded and such important car features that the National Highway Traffic Safety Administration tags them as Recommended Safety Technology.

Will it affect resale? Probably. Most new vehicles have one or all of these many features, and yours may be considered of lesser value if it doesn't.


Onboard navigation. These in-vehicle mapping systems offer easy directional navigation, but the system will determine whether or not it needs constant updating (which can involve a dealer visit). Because so many apps exist that offer the same capabilities, it may be an extra that you don't need to invest in. However, if you choose to use a smart device, learn how to integrate it with your vehicle's Bluetooth to help you avoid distracted driving.

Will it affect resale? Maybe. Tech is always a draw, especially when comparing two similar vehicles — one with and one without. However, potential value for this and other features often hinges on whether the car is a luxury model or a more accessible option. Someone who wants all the extras in a used car may be willing to pay more for navigation; another driver who is more concerned with the basics may not.


Multi-zone climate system and heated seats. Comfort gets a cool (or warm) boost with these features. The former enables passengers or those in second- and third-row seats to keep temperatures more attuned to their preferences. The second allows the driver and front-row passenger to warm up seats on cooler days.

Will it affect resale? Maybe. Both are certainly features to highlight as a draw, but their value may depend on the type of vehicle (luxury or not) that you're selling and what's in demand in your location.


Remote start. If you live in a cold-weather location or experience super-hot days, you'll thank yourself for this feature every time the temperature dips below freezing or inches up to miserable. (Installing a remote start will likely be less expensive on the secondary market than at the dealership, but that's true for virtually every car option.)

Will it affect resale? It depends. Remote start is widely available but may not be as prevalent as you think. Do a quick scan of used cars available in your model — and find out what people prefer where you live — to see how many offer this option.


Sunroof. It's a comfort and a fun bonus.

Will it affect resale? Perhaps. There's a way to evaluate an option such as this: Would not having one make your vehicle an outlier? If the absence of an option would be a strike against your vehicle's value, it might be worthwhile if you have an eye toward resale.


Custom colors. Probably one of the most personal options available, a custom color on a vehicle enables you to really exercise your own vision in whatever way you want.

Will it affect resale? Probably. Before you invest the added sticker cost to opt for a snazzy new hue, think about how the color may impact the future resale asking price. Most people don't want that very bright yellow or otherworldly blue; they want black, silver, white or other accepted colors. If resale is a deciding factor, stick to basics to save money now and preserve value later.