Types of life insurance
Knowing what kind of life insurance is right for you starts with understanding your options.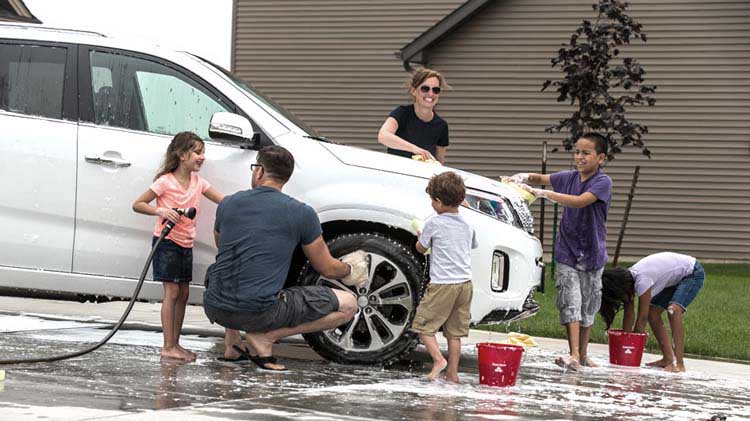 What are the different types of life insurance?
So maybe you've thought about life insurance but aren't sure where to begin, or the options seem too overwhelming. Maybe you're just wondering — is life insurance worth it? Patrick Blevins, State Farm® agent in Lexington, Virginia, helps customers with their life insurance needs every day, and he's here to help break it all down.
Short term vs. permanent
Life insurance can be purchased as a temporary policy (term life) or a permanent policy (whole life, universal life, etc.). Blevins explains it as short term vs. long lasting. "There are a lot of names, a lot of terms, a lot of companies with a lot of products, but when you break it down to make it easier to understand, there's short term and permanent. With short term, it's like renting a place. With permanent, it's like owning a home, it's yours."
Get a life insurance quote
Select your state to get started.
When to choose term life insurance
Term life insurance policies are purchased for a specific period of time, commonly for 10, 20 or 30 years. If you're still alive at the end of the term, your policy ends. Term can be a good choice for families on a budget, or for protecting large expenses that have an end date, like a mortgage. Blevins explains, "What's good is that you can buy a lot of coverage for not a lot of premium. The downside is that these policies are designed to provide coverage for that specific term, after the initial term is over, the rates can significantly increase."
When to purchase permanent life insurance
Permanent policies typically include whole life and universal life, where your policies are designed to provide lifetime coverage.
Blevins talks about the benefits and realities of permanent life insurance. "It's initially more expensive than term for the same amount of coverage, but don't confuse cost with value. Permanent insurance can provide a level premium for the life of the policy. In addition, permanent insurance also provides "living benefits" in the form of cash value. Over time, you can access values1 to help with life's emergencies, help with education needs or let it grow tax-deferred2 to help supplement a retirement. The choice is yours.
"Whole and universal life policies have several variations. Depending on your needs, you can select a policy that works best for your budget, your family situation and the time frame you wish to pay premiums. Regardless of which policy you choose, they are all designed to provide lifetime protection for those you care about most."
What type of life insurance do I need?
Blevins finds that once people understand life insurance, they see the value in it. "It's really about finding out what's important to you and having a conversation about where you're at, what your gaps are and making a decision that makes sense for you."
Is it time to talk through your own life insurance needs and options?
Get a quote for term life insurance — if you are interested in additional life products, please contact a State Farm agent.
1 Only four withdrawals are allowed per year ($500 minimum per withdrawal). Surrenders may be subject to a surrender charge. Unpaid loans and withdrawals will reduce the death benefit and the policy's cash value. Withdrawals also will reduce the policy account value/cash surrender value. Loans accrue interest.
2 Permanent life insurance develops cash value that can be borrowed. Policy loans accrue interest and unpaid policy loans and interest will reduce the death benefit and cash value of the policy. The amount of cash value available will generally depend on the type of permanent policy purchased, the amount of coverage purchased, the length of time the policy has been in force and any outstanding policy loans. There may be tax consequences associated with policy loans.