Gutter cleaning tasks to remember
Procrastinating with gutter cleaning can be damaging, so follow these steps to get water running freely.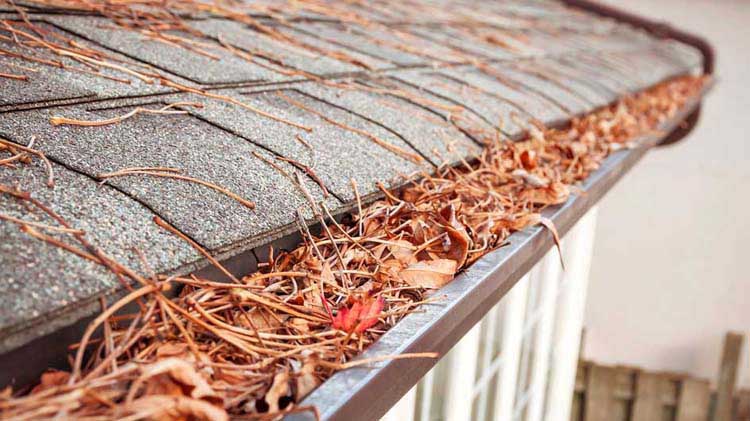 Cleaning your gutters is an important task to help avoid expensive damage to your home and yard. If unclogging your gutters doesn't get them in working condition, you may need to replace them. If ignored, clogged gutters can cause:
Detachment: The weight of several seasons' debris can pull gutters away from your house, which can damage the roof and fascia.
Water damage: An obstructed water path can cause water to leak into the roof or overflow down to the foundation. This moisture can cause mold growth and rot, which can affect your home's structural integrity, as well as your family's health.
Tips to tackle gutter cleaning twice a year
Call for help. If your home is tall or you're uncomfortable on a ladder, consider hiring a gutter-cleaning professional.
Use a tall ladder. Pick one that extends three feet over the gutter. Secure the ladder on even ground, preferably on pavement.
Wear protective gear. A long-sleeve shirt and work gloves can help keep your arms and hands safe from sharp objects.
Remove the clog. Scoop large debris with a small shovel or garden trowel, and drop them into a bucket hanging from your ladder or onto a tarp on the ground.
Flush it out. Once you're done clearing debris, use a garden hose to rinse out the gutters. This is also a great way to check for leaks.
Stay safe using ladders. The United States leads the world in ladder deaths according to the World Health Organization. There are more than 164,000 emergency room-treated injuries and 300 deaths a year caused by falls from ladders with the most deaths from falls of 10 feet or less.