Leasing vs buying a car: Pros & cons
Check out our pros and cons list to help you make an informed decision.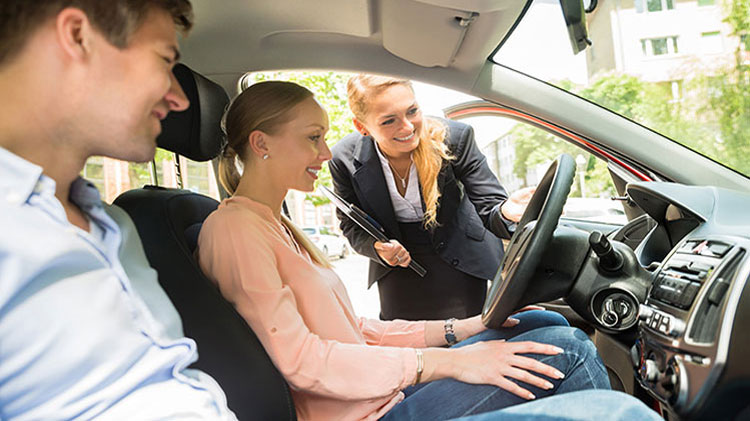 There are many factors that can go into the decision of whether to lease or buy a car, truck or SUV. A primary consideration is how you intend to use the new vehicle. Is it an addition to your current fleet? Or is it replacing an older vehicle? Another factor to weigh is whether or not the vehicle will be used as a daily commute driver, or more likely to be what we all know as a "grocery-getter"?
Then there's the vehicle for a new family teen driver, or one headed off to college. These are often used car purchases and, by default, not necessarily a lease option.
All of these questions should be addressed before you begin your search for a new or used car, truck or SUV.
In general, some people prefer the convenience a lease offers in being able to walk away from the vehicle after a certain amount of time. There are restrictions, however, such as annual mileage and wear-and-tear on the leased vehicle.
Others enjoy the idea of eventually owning the vehicle outright. There's something to be said for having the option of one day being able to use the equity in your purchased car, truck or SUV when you go to trade for a new one. Either way, your credit and budget will factor into this decision.
| | | |
| --- | --- | --- |
|   | Buying | Leasing |
| Payments | Cash in full or monthly loan payments | Monthly for fixed time period |
| Ownership | Yours after loan is paid off | Dealer |
| Terms | Average loan term: 69 months | Average lease term: 36 months |
Pros and cons with buying and leasing
Pros with buying
The ability to customize the vehicle.
Flexibility to sell when you want.
Eventually you will be payment free.
Lower your insurance premiums.
Cons with buying
Trade-in and selling hassles
Higher maintenance costs
Rapid depreciation : 10% to 20% each year
Pros with Leasing
Lower average monthly payments than an auto loan
Lower down payment
Taxes – No upfront sales tax payment and there may be tax advantages for business use
Ability to own a new car every few years
Most repairs are covered by the factory warranty
Cons with Leasing
Limited mileage – typically 12,500 to 15,000 per year
Early termination can be costly
Potential penalties for general wear and tear
Some other important considerations
How long do I want to keep the vehicle?
How many miles do I drive annually?
What is my monthly budget?
Can I afford higher insurance premiums?
Will my lifestyle choices, such as pets or children, affect the car's condition?
Calculate the difference
Use this handy buy or lease a car calculator to help you arrive at your decision on whether it's better to lease or buy a car, truck or SUV.
Above all, avoid overextending yourself. Whether you end up leasing or buying that new car, there are far too many temptations to go for more vehicle than you truly can afford. Go in with a clear plan and budget and stick to it!