What is telematics and how is it used?
Understand what this technology is about and how it may help you get an auto discount.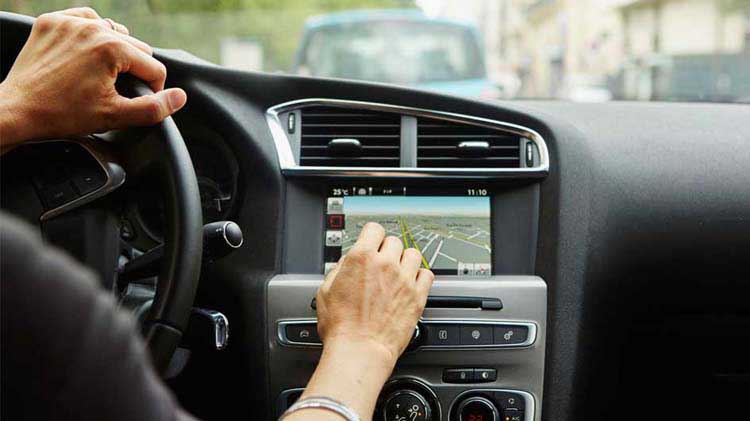 Vehicle telematics is the use of communications and information technology to transmit driving and vehicle information. This information can be sent to your insurance company and even used to provide you a discount.
What is auto telematics?
Auto telematics is a method of monitoring a vehicle. Through a combination of cellular, GPS and on-board diagnostics, telematics can gather and transmit data about the vehicle like:
The vehicle's exact location. This data can be communicated with police and other emergency responders in the event of a crash, or a tow truck driver if you're in an unfamiliar location.
The distance the vehicle has traveled. Along with other information like speed, braking or turning, the distance a vehicle travels could be used by your insurance company to help determine if you qualify for discounts on your insurance policy.
How the vehicle is performing. A mechanic or technician can review the information to possibly help identify an issue with the vehicle more efficiently.
Get an auto insurance quote
Want to protect your car?
Why should I consider allowing access to my vehicle's telematics?
It's important to remember that auto telematics communication goes both ways, so data can also be received, which adds to its benefits:
Assistance. If you have an emergency, need directions or just want to make reservations at a nearby restaurant, telematics systems connect you to the appropriate live support. Sometimes in the case of a crash, the vehicle automatically notifies a monitoring service who dispatches emergency vehicles immediately.
Convenience. Many

systems

offer access to email, weather, traffic reports, stock quotes and even social media.
Safety. Newer telematic systems can locate or track a car with GPS — whether it's stolen or you just can't remember where you parked. Some systems can also monitor your vehicle's diagnostics, automatically detect collisions and remotely lock and unlock doors as well as allow you to start your car remotely with your smart phone.
Discounts. Insurance companies can use telematics information to reward your driving. Drive Safe & Save™ collects basic information about your driving characteristics. The safer you drive, the more you could save on your

auto insurance

.
Preventive maintenance. Your vehicle's telematics information can provide you with the current "health" or condition of your car. This information helps avoid breakdowns by allowing

preventive maintenance

by service technicians.
What auto telematics system is right for me?
You can choose from several features for an auto telematics system from multiple providers. To help determine which is right for you, ask yourself what you'll benefit from the most. Keep in mind: Some systems come pre-installed and are activated at no charge after a new vehicle purchase, but a monthly or annual subscription charge may apply beyond the trial period. Other systems can be added with little or no installation. For example:
If 

saving on your car insurance premium

 is a priority, check with your insurance company to see if they have an auto telematics program and what equipment might be needed. 

Drive Safe & Save

 from State Farm puts you in the driver's seat of your auto insurance. You get an initial discount just for enrolling, and from there, you could save up to 30%1 based on how you drive.
If understanding the condition of your vehicle is your concern, check with your

mechanic

or dealership to see what they would recommend.