What to know before buying an RV
There are a few things to consider when buying an RV.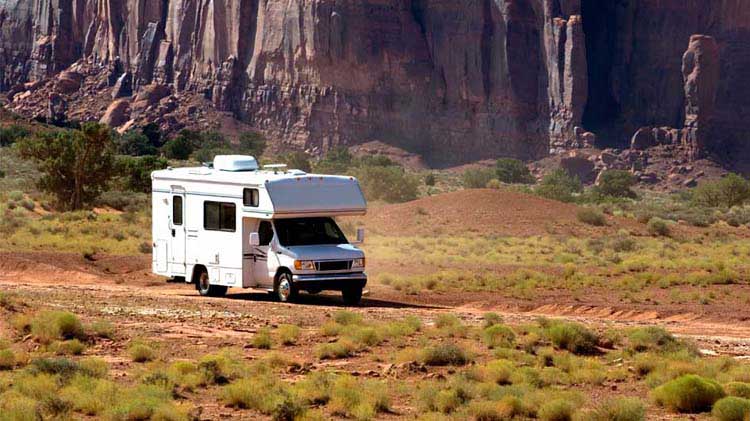 Recreational Vehicles (RVs) and motorhomes come in many shapes and sizes, so how do you ever decide? Start by asking some questions and figuring out a budget. Here are a few things to consider.
What type of RV is best for me?
A few RV types are motorhomes, travel trailers and fifth wheels. If you will be towing an RV, make sure to check your vehicle's tow capacity to determine which RV type will work for your family. You may need to budget for a truck or SUV that can tow your RV, if you don't already have one.
Motorhomes have their own engine and transmission, so you don't need an additional vehicle to pull them.
Travel trailers have to be pulled behind a vehicle. Before purchasing, make sure your vehicle can tow the trailer you're considering.
Fifth wheels are also towed, but you must have a truck to pull a fifth wheel.
What features are important?
Researching will help you narrow down your choices. There are various resources and sites that can help you. A few things to consider when making your decision are:
Space and features. How will you use the RV?

Do you want it mostly for shorter trips?
Do you intend to use it for long-term living?

Who will be traveling with you?

Will your pets be joining you?

How many people will utilize the RV?

Floor plans. RVs and motorhomes come in a variety of floor plans. Some have separate bedrooms in either the front or rear, while others may contain a bedroom and bunks or dining areas that convert into sleeping areas. Other options buyers consider are bathroom access, work/dining space, closet access and entertainment options.
New vs. used. Evaluate your budget and get a general idea on how much you can afford to spend. A used RV is sometimes more affordable.
Maintenance. The different RV types have different maintenance needs. For example, motorhomes will require regular engine checks. Larger RVs may take longer to clean, and RVs with appliances may need additional service.
Storage. Think about how you'll store the RV you want to purchase. Check city ordinances to find out if there are any parking or storage restrictions in your neighborhood. You may need to pay for offsite storage.
Depreciation. Because motorhomes have an odometer, mileage may influence their value. The value of travel trailers and fifth wheels are typically influenced by their style and condition.
What safety features should I look for when buying an RV?
While much of RV safety has to do with how you behave in the vehicle, safety items and features should include:
Surge protector
LP gas leak detector
Emergency escape windows

Locks on windows and doors
You will also want to store emergency road flares, orange cones or reflective safety triangles in case of a roadside emergency.
When you're ready, State Farm® has motorhome insurance for your new purchase.