Home & Property
Keep Everything in its Right Place
Your Inventory: Simplified®
With State Farm® HomeIndex™ you can keep track of your belongings in just a few easy steps using your smartphone, tablet or computer.
Don't have an account?
You need to have an online account to create an inventory.
Are you already logged in?
Inventory Your Assets: It's Simple
State Farm HomeIndex offers a fast and easy way to document your things at no charge*. You can start creating your inventory with just item names and categories, and then add more details or snap pictures of your valuables and upload them to our system for a more complete record.
*State Farm HomeIndex is approved for registered US customers only.
An Inventory That's Always with You
Need to add an item, edit something, or file a claim? Your inventory is stored in the cloud, so it is always accessible from any mobile device or computer.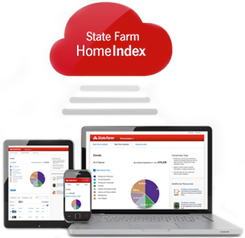 A Document to Share
Email your State Farm HomeIndex inventory to anyone you want – your agent, a family member, yourself.
Filter it however you'd like, or send the whole thing. Print it out to store with other important documents.
An Assistant for Your Move
When it's time to pack for a move or put things into storage, use our Pack and Label system to keep track of what goes where. We'll create labels for your boxes with the contents listed out to make moving and unpacking easier.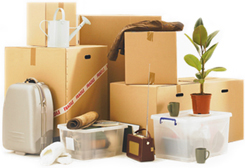 A Bigger Picture
A home inventory is vital to the security of your possessions. In an emergency, you'll be more prepared with a digital inventory. And when you assign values to your items, it can help estimate how much insurance you really need.
If you're a State Farm customer with an online account, get started on your own State Farm HomeIndex inventory by logging in at the top of this page. If you are a State Farm customer but don't have an online account yet, proceed below.