8 life events that equal a life insurance update
Big events demand a reconsideration of priorities and financial plans.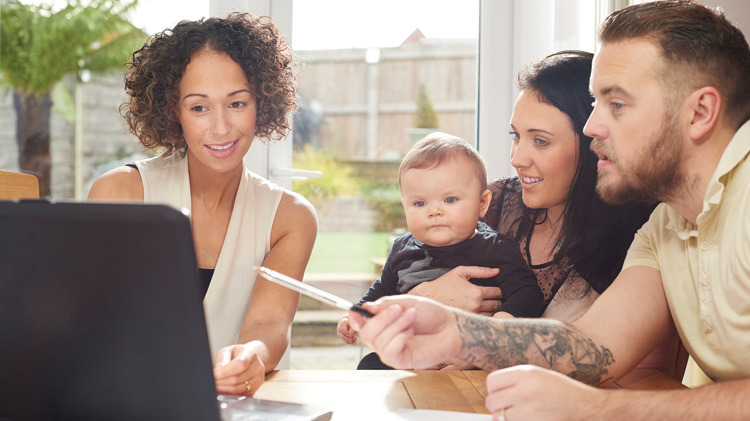 Planning to move? You'll join about 6 million other families this year. How about a marriage? Welcome to a club that has nearly 4.5 million other people. How about adding a baby to your family? You'll share that major event with approximately 4 million other families.
Big changes happen all the time. While these life events can be exciting and provide lots of opportunities for social media sharing, they may also trigger a need to evaluate your financial future and make some adjustments. Here are 8 life-changing events that should prompt you to review life insurance policy choices and check out when to review your other insurance policies too.
1. Income change
Got a promotion? Found a better job? Decided to switch to part-time versus full-time work? A significant income adjustment may prompt a change in life insurance. For example, when your income increases, this is a great time to review your life insurance policy and ask if your coverage amount is adequate to properly protect your loved ones.
2. Marriage
Sharing a life together is more than just sharing living quarters, there's also the new responsibility of helping to protect each other financially with life insurance. When getting married, make life insurance a high priority. Life insurance protection for each spouse helps provide financial resources at a time when it will be needed the most. This money can help pay for immediate needs, such as funeral expenses, as well as replace lost income to help with ongoing items such as a mortgage payment and other debts.
3. A new home
Buying a first home (or a second one). Remodeling. Upgrading to a larger space or downsizing to a smaller one. Owning a home can take many different forms, but any change is a key time for a life insurance check-in. Consider whether coverage levels would provide enough for a surviving spouse or partner to either pay off the mortgage or cover the payments for some time.
4. Children
Each child is precious. Every time you add a new child to your family, you're changing the financial dynamics of your household. Both single- and dual-income families should consider increasing life insurance coverage to include daily necessities such as daycare costs, loss of salary and educational savings to provide a strong layer of financial protection for your loved ones. In addition, life insurance coverage can offer a surviving parent the ability to take extended bereavement leave without impacting a family's finances.
5. Divorce
When a marriage ends, both parties should examine life insurance. Make any necessary beneficiary changes on existing policies, and, if you share custody of the children, ensure coverage amounts are sufficient to cover alimony and child support payments, as well as future education expenses.
6. New business
Life insurance can be a way for new business owners to lessen the impact of loss as a company transitions to a new owner or partner. In addition, entrepreneurial teams may also want to consider life insurance for a key employee to help protect the business should a critical staffer pass away.
7. Aging parents or a child with special needs
If aging parents have moved in with you or into a facility and you provide financial support for them, you may want to re-examine your life insurance coverage. The same is true for the continuing care of and assistance for a child with special needs. If something were to happen to you, a policy could help them afford to hire a caretaker to replace the care that you provide.
8. Retirement
Many people focus on life insurance as a necessity early in life when demands of kids and building careers are ever-present. Life insurance can be important even during your retirement years to support plans for the legacy you want to leave behind. Life insurance may also be used by loved ones to assist with managing the cost of estate taxes or living expenses.
Get a quote for term life insurance – if you are interested in additional life products, please contact a State Farm® Agent.