State Farm® understands moving to a new community isn't always easy, and we're here to help with moving tips from State Farm agent Jose Martinez. Jose immigrated to Brentwood, California from Mexico 50 years ago, so he knows a thing or two about making a new community feel like home — like how to find the right home.
We introduced Jose to new Brentwood resident Gabriel, so Jose could share his story, and his wisdom, with a new neighbor.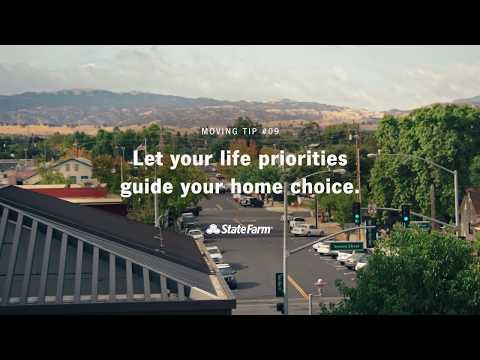 What home is right for me?
Choosing a home isn't just about deciding between a fixer-upper or a place that's move-in ready. Finding the right home or rental really is all about what your life priorities are. And while it can feel like a stressful choice, the best way to look at any home or rental decision is to find a "for now" home. It may end up being the one for 20 years or more, or it may just be right for six months.
Think about what's important to you right now in life, and that should help you make easier choices. If you do want to find a place you can see yourself living in for the long term, try to strike a good balance of what matters to you now, and where you can see your needs changing in the future.
Here are some of the top reasons people move, and what to look for if you fall into one of these categories:
Budget. When money is the biggest factor driving your moving decision, just do your research. Look online for the best affordable neighborhoods in your area. Or ask a local for their recommendations.
Career. If your job is your biggest priority right now, move close by so you don't have to spend a long time commuting.
Family. If you're starting or raising a family, look for neighborhoods where you could see your children making great memories. Think nearby parks, good schools and neighborhoods with lots of other families.
Whatever your reason for moving, do your homework, trust your instincts and pick a place that feels like home.
Moving is also a great time to look at your homeowners insurance or renters insurance needs. Find a State Farm agent in your neighborhood to help.