How to use a checking account
Learn the basics about how to write and cash checks, locate the bank routing number and more.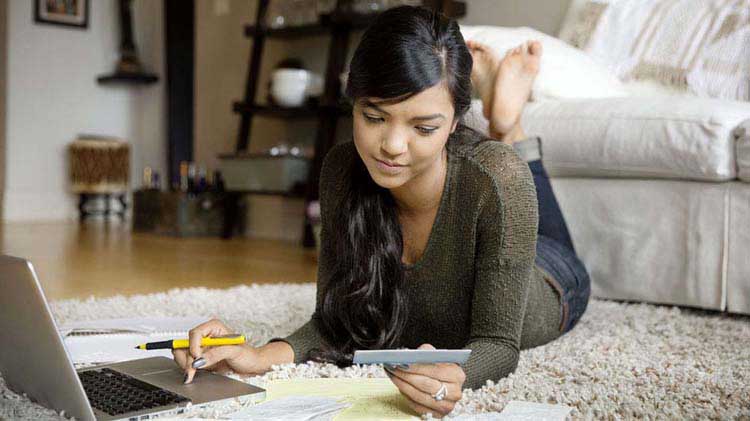 What is a checking account?
Checking accounts are typically accounts that have unlimited transactions that allow you to manage your daily finances for depositing and withdrawing funds. To deposit funds you have multiple options including a direct deposit from an employer, transfer money from other bank accounts, deposit checks using mobile deposit or any other options your bank allows. To withdraw funds you can use checks, debit card, bill pay or establish electronic ACH debits.
Checking account costs can differ between banks and different checking accounts within the same bank. Some accounts are low or no fee while others may have fees or balance requirements to avoid fees. Review the features carefully to determine which checking account you would like to apply for. Some checking accounts can be applied for online with some companies.
How do I fill out a check?
Filling out a check is easy!
Write today's date in the space in the upper right-hand corner. You can post-date it in advance for when you'd like the payee to draw funds, but the payee isn't obligated to honor it. It's best to make sure you have enough money in your checking account on the date you write the check.
On the "Pay to the Order Of" line, clearly print the name of the person or business you're writing the check to.
Write the numerical amount of the check in the small box. For example, "12.52." You don't need to include the dollar sign since it's already printed on your check.
On the "DOLLARS" line, write out the same amount you wrote in the box above (#3), only this time in words. For example, write, "twelve dollars and 52/100." If the dollar amount doesn't have any cents, write 00/100. If space remains, draw a line to fill out the space to prevent tampering.
The memo line is the only optional area to fill out on a check. You may leave it blank, however, it's a great way for you to keep track of what the check is for or to write in an account number. For example, you can write in something like, "groceries."
Sign your name on the bottom right-hand line. Signing your check gives authorization to the payee to draw the specified amount from your checking account.
What are the numbers at the bottom of a check?
There are three sets of numbers located at the bottom of your checks: the bank routing number, your checking account number and your check number.
The first set of numbers is the bank routing number, which is a nine-digit code that is specific to the bank where you have your checking account. Routing numbers are used to transfer money between financial institutions, banks and credit unions. Some common transactions include wire transfers, electronic bill payments and direct deposits.
The second set of numbers on the check is your checking account number. Unlike the routing number, this number is personal and can only be found on your check or banking statement.
The last set of numbers is your check number. It represents the number that appears in the upper right-hand corner of your check and is used to keep track of the checks you've written.
Account features
Bill pay: Gives you the option of making payments electronically either on a single or recurring basis. This typically requires a one-time setup for each account to be paid. Thereafter you select the account, amount and date when you'd like your payment made.
Mobile deposit: Allows you the flexibility to deposit a check by taking a picture using a handheld device.
Electronic statements: Traditionally, checking account statements were provided in paper, but now you can select an option to receive them electronically.
Handling an unused check
What happens if you fill out a check and you no longer need it? You'll have to void that check, even if it's only partially filled out. Voiding a check ensures that no one else can complete the check or otherwise process it. To void a check, simply write, "VOID," in large letters across the whole length of the check. You can then either keep it for your records or shred the check to dispose of it.
How do I deposit a check?
In the designated endorsement area on the back of the check, sign your name and write: "For deposit only" (to prevent anyone from cashing it). You can then deposit the check at your bank's branch or ATM. The bank may require you to fill out a deposit slip, which you can get at your bank or in the back of your book of checks.
What is insufficient funds?
Insufficient funds, or a "bounced check," is a check that has been returned to you due to not having enough money in your checking account to cover the amount written on the check. Bouncing a check can result in non-sufficient funds (NSF) fees from your bank due to insufficient funds as well as additional fees from the payee that tried to process your check. The key is knowing your checking account balance before you write the check.
Keep your checking account safe
Store your checkbook and extra checks in a secure location just as you would if it were actual cash. You don't want the wrong person to get a hold of your checking account number or write checks on your behalf. Balance your checkbook and monitor your account regularly, and notify your bank immediately of any suspicious activity.