INNOVATION & RESEARCH
See Why Drivers Trust Us Most for Auto Insurance
State Farm® Pocket Agent® for Android
What Comes from Having a Good Neighbor Right in Your Pocket?
Convenience at your fingertips. Now State Farm services and unique mobile features are closer than ever and there to help you in any and every way possible.
With Pocket Agent, our free Android app, you can find an agent, report a claim, make a bank deposit, do your banking, get roadside help, and a whole lot more! Now whenever and wherever you need us, State Farm is there for you.
Features
Some of the Pocket Agent features are only accessible to registered statefarm.com® users. Register Today!
Pay Insurance Premiums
MyTime Deposit® — Deposit checks to State Farm Bank® accounts (

Learn more about MyTime Deposit

)
Document an Accident
Submit a Claim – including photos and accident description
Check Claim Status
Bank Bill Pay
Locate a State Farm Select Service® Repair Facility*

View Your Insurance Card**
State Farm Bank Account — balances and transaction history
Purchase, Redeem, or Exchange most Mutual Fund Accounts
Contact your State Farm Agent
Locate a State Farm Agent
On The Road — Search for tow trucks, taxis, locksmiths, and rental cars
Reset Your Password
Two Ways to Download Now
1. Using a barcode scanner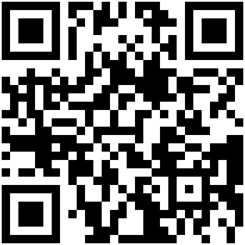 Support
For technical assistance, 24 hours a day, contact us at: 888-559-1922
Note: The Select Service program may not be available in all service areas. Some vehicle damage claims resulting from severe weather, fire, or theft may not qualify for the program. For more information, please contact your State Farm agent or claim associate.
Deposit and Loan products offered through State Farm Bank, F.S.B., Bloomington, Illinois, Member FDIC and an Equal Housing Lender. Securities, insurance and annuity products offered by affiliate companies of State Farm Bank are not FDIC insured, not a State Farm Bank obligation or guaranteed by State Farm Bank, and are subject to investment risk, including possible loss of principal invested. Contact State Farm Bank toll-free at 877-SF4-BANK (877-734-2265). Hearing and speech impaired individuals please dial 711.
This program is not available in Massachusetts, and Rhode Island.
* The "Find a Repair Facility" function on your iPhone will only retrieve Select Service repair shops. You have the right to select any facility to repair your vehicle.
** This may or may not be accepted by law enforcement officials as an Insurance ID card in your state or province.
Securities Issued by State Farm VP Management Corp. For more information, call 800-447-4930.
State Farm VP Management Corp. is a separate entity from those State Farm entities which provide banking and insurance products.
Neither State Farm nor its agents provide investment, tax, or legal advice.
AP 2012/04/1044