COMMUNITY
Man's Best Friend Has a Nose Up on Criminals
Indiana — State Farm® continues its fight against arson adding another Arson Dog Team to Indiana. Anita Shultz and her K-9 Sadie, an 18-month-old lab, will be located in South Bend with the Southwest Central Fire Territory. They will work a 200 mile radius inspecting suspicious fires. Other teams are located in Anderson and Evansville.
Arson is one of the most expensive property claims in the United States. Each year billions of dollars in property damage and hundreds of lives are lost as a result of fires set by arsonists.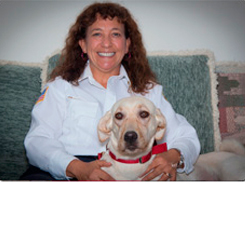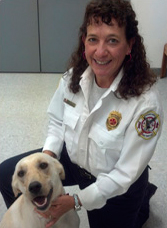 That is why, since 1993, State Farm has teamed up with law enforcement across the nation and supports the re-certification process for these specially trained canines.
There are more than 300 teams being trained for agencies in 44 states, three Canadian provinces and the District of Columbia. Each year, 10 new K-9s are trained and placed in departments across the country. The program provides an invaluable tool and resource for arson investigators and their departments. Fire scene investigations, community outreach, and educational programming are all part of the responsibilities of these teams. K-9 teams have also participated in numerous State Farm events such as the National Convention, Arson Awareness Week, and Fire Prevention & Safety Week.