COMMUNITY
Asian-Pacific Islander Partners
State Farm® and its partners support Asian-Pacific communities in an effort to improve safety, education, and financial literacy.

Asian American Justice Center
The Asian American Justice Center is one of the leading legal organizations that works to advance the human and civil rights of Asian Americans through advocacy, public policy, and public education. Supporting the annual American Courage Awards provides associates the opportunity to network with AAPI elected officials in Washington D.C. and leaders of the AAPI national organizations based in Washington D.C. Our partnership provides access to the best minds in Asian American Pacific Islander (AAPI) issues analysis, which provides context to deliver State Farm's messages effectively. AAJC also provides State Farm with outreach opportunities to the organization's affiliate members across the country. We have provided financial education, teen driver safety, State Farm Youth Advisory Board, and loss mitigation sessions at the annual conferences.

Asian Pacific American Institute for Congressional Studies
State Farm partners with APAICS to help develop the next generation of AAPI elected officials. APAICS provides State Farm opportunities to network with AAPI members of Congress and appointed officials.
With State Farm, APAICS conducts the non-partisan APAICS Academy which trains elected officials that wish to run for higher office. In addition, we support the APAICS National Asian Pacific American School Board Conference which opens opportunities to communicate State Farm's teen driver safety and youth leadership programs.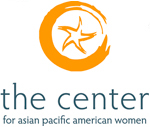 Center for Asian Pacific American Women
The Center for Asian Pacific American Women (CAPAW), formerly the Asian Pacific American Women's Leadership Institute (APAWLI), is the only national, non-profit organization dedicated to enhancing and enriching leadership skills for AAPI (Asian American Pacific Islander) women leaders.
State Farm partners with CAPAW to empower AAPI women in the corporate, nonprofit, and public sectors to become ethical leaders through training, professional development, relationship building, and community projects. CAPAW is the only national organization that provides executive leadership programs for AAPI women.
The signature program, Asian Pacific American Women's Leadership Institute, is a three-week intensive program based on the Whole Person Leadership model focusing on strategic management, self-development, and cultural issues. Regional and national summits provide leadership training for APIA women at all career levels.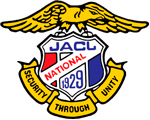 Japanese American Citizens League
State Farm partners with JACL, the largest and oldest national AAPI civil rights and advocacy organization in the United States, to help improve opportunities for Japanese Americans and Asian Americans.
Most recently we've partnered with JACL's Youth Leadership Summits to raise high school and college student awareness of teen driver safety and managing personal finances. State Farm has developed a strong relationship with Norman Y. Mineta, Former Secretary of Transportation under Presidents Clinton and George W. Bush. Mr. Mineta was a vocal supporter of the Meharry-State Farm Alliance and auto safety.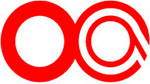 Organization of Chinese Americans
We partner with OCA, one of the largest and most influential national Asian American Pacific Islander (AAPI) organizations that helps advance the social, political, and economic well-being of AAPIs. We support Youth Summits for high school students, APIA U: Leadership 101 for college student leaders at 11 campuses annually, and the JACL/OCA Leadership Summit for adults. Our programs include financial education, auto safety, and professional development at the national and grassroots levels.
Our promise to build safer, stronger, and better educated communities extends to all our neighborhoods. We team up with partners in Asian-Pacific Islander communities to improve auto safety, education, and financial literacy as well as support leadership and professional development. With our partners, we are accomplishing amazing things.