COMMUNITY
Company Relationships
State Farm® and collaborative organizations support community initiatives.
American Red Cross
State Farm's mission to help people recover from the unexpected is right in line with the American Red Cross. As a Corporate Member of the American Red Cross Annual Disaster Giving Program, State Farm gifts the American Red Cross $1 million to help ensure that the Red Cross has the resources to proactively assist with national disaster preparedness and recovery efforts. We support programs that help keep neighborhoods safe and prepared for emergencies.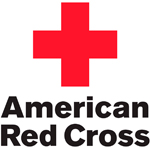 Habitat for Humanity®
Habitat for Humanity's commitment to providing families with safe, decent, affordable shelter aligns with State Farm's commitment to helping to build safe, strong, and better educated communities. We have had a national relationship with Habitat since 1994, and since 2007 we've served as the official corporate sponsor of Habitat for Humanity Youth Programs with a sponsorship commitment of more than $1 million in grants each year. In addition to the national Youth Programs sponsorship, local State Farm offices also contribute directly to many Habitat affiliates in their communities.

Local Initiatives Support Corporation (LISC)
Through LISC, State Farm is proud to provide grants and loans to sustain their innovative economic development programs. By providing capital, technical expertise, training, and information, LISC supports the development of local leadership and the creation of affordable housing, commercial, industrial and community facilities, businesses and jobs. In addition to providing financial support, State Farm associates join LISC Local Advisory Boards to contribute on a personal level.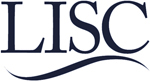 Multi-cultural Relationships
Our promise to build safer, stronger, and better educated communities extends to all our neighbors. And we team up with great organizations in the African American, Asian Pacific Islander, and Hispanic communities to make good on that promise.