COMMUNITY
Hispanic Relationships
State Farm® and its community relationships support Hispanic community initiatives — from civic engagement to leadership training.
National Association of Latino Elected and Appointed Officials (NALEO) Educational Fund
We work with the NALEO Educational Fund to help Latinos become full participants in American civic life through increased civic engagement. NALEO's emphasis on access to higher education, financial security, and healthy communities is right in line with State Farm's work in communities. As we have done since the program's founding in 2001, we continue to be a proud title sponsor of The NALEO Education Leadership Initiative (NELI). In 2012, we look forward to being the founding sponsor of the NALEO National Policy Institute on Emergency Preparedness.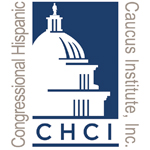 Congressional Hispanic Caucus Institute (CHCI)
State Farm work with the CHCI to help develop the next generation of Latino leaders. CHCI serves as a premier leadership development organization that provides Latino youth with the training, tools, and resources they need to attain a higher education and become effective leaders and professionals.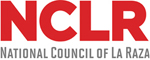 National Council of La Raza (NCLR)
NCLR, the largest national Hispanic civil rights and advocacy organization in the United States, works to improve opportunities for Hispanic Americans. It conducts applied research, policy analysis, and advocacy.
From professional development training for high school teachers and administrators to programs that empower parents to become more effective participants and advocates in their children's education, State Farm supports educational programs that significantly impact the academic and social growth of students.
Most recently, we've worked with NCLR on a service-learning initiative to raise student awareness in community work, increase creativity and hands-on learning, and support teacher development in student learning standards.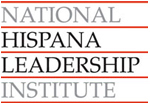 National Hispana Leadership Institute (NHLI)
State Farm works with NHLI to empower Latinas at all levels to become ethical leaders through training, professional development, relationship building, and community and world activism. With State Farm, NHLI offers an Executive Leadership Program (ELP). ELP is a four-week intensive leadership training program in strategic management, public policy, and cultural issues. It is the only national organization providing executive leadership programs for Latinas in the U.S.

National Hispanic Corporate Council (NHCC)
Knowing the Hispanic community was a rapidly emerging market, a dozen U.S. companies came together in 1985 to for the NHCC. It was developed as a Hispanic market information network for major U.S. companies. Today, NHCC is a clearinghouse of Hispanic information on human resources, diversity, marketing, supplier diversity, and community relations and their impact on corporate objectives. State Farm is an active member.
Our promise to build safer, stronger, and better educated communities extends to all our neighborhoods. We team up with organizations in Hispanic communities to improve civic engagement, and develop Hispanic individuals into leaders and professionals in all our communities. With our community relationships, we are accomplishing amazing things.