AUTO
Emergency Road Service Coverage
It's a fact of life. Vehicles break down sometimes. And when they do, wherever you are – at home, out shopping, on the road, or anywhere else – it's a major hassle.
To make this hassle a little less major, State Farm™ offers Emergency Road Service coverage. With Emergency Road Service, we'll pay for the common, reasonable expenses you need to get your covered vehicle back in service.

How It Works
If you have Emergency Road Service coverage and your vehicle breaks down or becomes disabled, call 877-627-5757. We'll pay for reasonable, emergency services including:
Mechanical labor at the breakdown site (up to one hour).
Towing to the nearest repair location.
Towing if the covered car is stuck on or next to a public road.
Delivery of gas, oil, a battery, or a replacement tire (but not the cost of these or similar items).
Locksmith labor to unlock a covered car if its key is lost, stolen, or locked inside the car (up to one hour).
If you don't have State Farm emergency road service coverage, we can still give you a hand. Call 877-627-5757 and we'll send someone who'll provide services at a negotiated rate that's likely to be lower than you can get on your own.
What Emergency Road Service Coverage Doesn't Cover
Towing costs beyond what it would cost to tow your vehicle to the nearest repair facility.
Labor costs beyond the first hour.
Should You Purchase Emergency Road Service Coverage?
If you have questions about emergency road service, speak with a State Farm agent. They'll ask you a few questions to understand your specific circumstances and recommend insurance options that'll keep you protected at a great price. Or get an auto insurance quote online. It's fast and it's easy!
Simple Insights™ by State Farm
Take advantage of what we've learned through the years in Simple Insights™. Here, you can discover advice on insurance, maintenance and repair, buying and selling, safety, and more.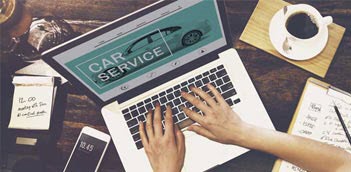 Car Insurance Deductibles And Coverages: Choosing Well
When one party in an accident flees, it's important to stay to talk to witnesses, insurance, and the police
Learn more about choosing car insurance deductibles and coverages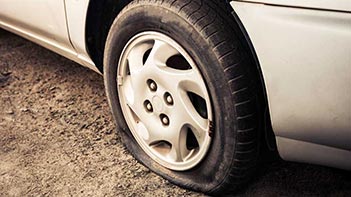 Run Flat Tires; Pros and Cons
You can drive on them while they're flat. Read the pluses and minuses of run flat tires
Why Make a Car Maintenance Schedule?
Learn about preventive auto maintenance, and how it can help your car — and bottom line
Disclaimer
Please remember that the preceding descriptions contain only a general description of available coverages and are not a statement of contract. All coverages are subject to all policy provisions and applicable endorsements. Coverage options may vary by state. To learn more about auto insurance coverage in your state, find a State Farm agent.
State Farm Mutual Automobile Insurance Company
State Farm Indemnity Company
Bloomington, IL
State Farm County Mutual Insurance Company of Texas
Richardson, TX