Take your bank mobile
Mobile banking apps make managing your finances easier. Find out how.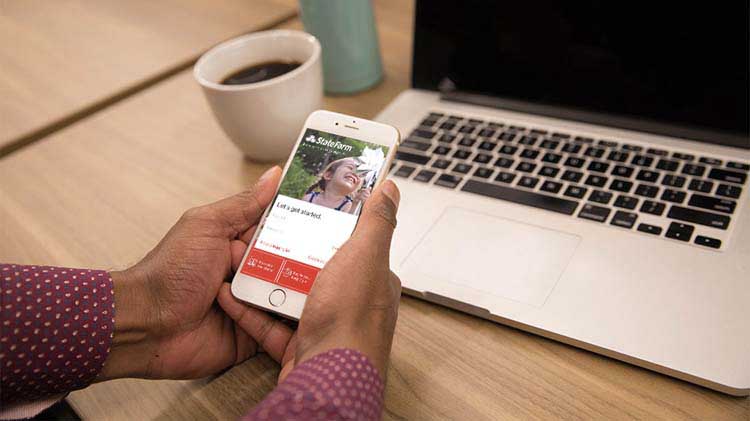 Most people already know they can check their account balances online. But banking customers can also use their smartphones to deposit checks, pay bills or even open a new account. The vast majority — nearly 9 out of 10 — of banks and credit unions offer a mobile banking app. According to Statista, nearly three-quarters of Americans used a mobile device the last time they checked their account balance.
The following mobile banking features can help you keep track of your finances and save countless trips to the ATM.
Check deposit
Features allow you to endorse a check, take a quick digital photograph of both sides and deposit the funds into your bank account. To help reduce your risk of fraud, be sure to shred your check after the transaction is approved.
Bill pay
Mobile bill payment allows you to schedule one-time and recurring online payments and also view your pending and processed payments.
Digital wallet
Some mobile banking apps allow you to add your credit and debit cards to the app, creating a digital wallet inside your phone. You then can use your cards to pay for in-app and online purchases, as well as in-store purchases, at retailers that accept mobile payment options. You may also be able to use your bank's app to redeem credit card rewards points.
Ease of access
One of the greatest features of mobile banking is convenience. Mobile apps make it easy to transfer money internally between accounts, locate nearby partner ATMs and contact customer service through in-app messaging.
Security
Conducting important financial transactions via smartphone might seem risky, but many mobile banking apps offer advanced security features. Some apps and online banking sites allow you to set up custom alerts for suspicious activity, sign into your accounts with your fingerprint or even temporarily lock accounts associated with lost or stolen debit cards.
In addition, if your bank offers two-factor authentication, it's wise to use it. Two-factor authentication is an added layer of security beyond just your password, such as a verification code sent to a trusted device.