AUTO
Uninsured Motor Vehicle Coverage
Uninsured motor vehicle insurance, or uninsured motorist insurance, helps pay your medical expenses, lost wages and related damages if you're in an accident caused by a driver who doesn't have liability insurance.

How It Works
Motorists are legally required to have liability insurance in nearly every state in the U.S. But that doesn't stop some people from driving without it. And if you're in an accident caused by an uninsured motorist, they may not have the money to help pay your damages.
If you have uninsured motorist insurance and are in an accident with a motorist who's at fault and has no insurance, it's your own insurance company that'll help pay for your medical expenses, pain and suffering, and lost wages.
Should You Have Uninsured Motor Vehicle Coverage?
If you or someone in your family is hurt in an auto accident, can you afford to pay for medical care, or be without an income during recovery?
Uninsured motorist coverage may protect you from these potential hardships.
Simple Insights™ by State Farm™
Take advantage of what we've learned through the years in Simple Insights™. Here, you can discover advice on insurance, maintenance and repair, buying and selling, safety, and more.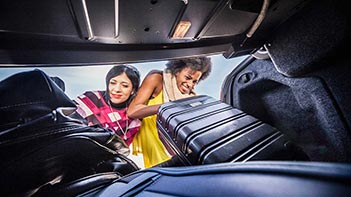 Car Insurance Deductibles and Coverages: Choosing Well
When one party in an accident flees, it's important to stay to talk to witnesses, insurance, and the police.
Learn more about choosing car insurance deductibles and coverages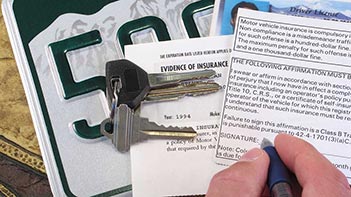 Demystifying Car Insurance Policies, Types, and Terms
Most states require auto insurance. But do you have the right type for your needs?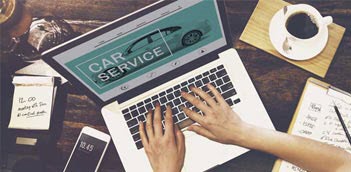 Car Insurance Costs and Money-Saving Tips
The cost of car insurance explained, plus a few things to try to trim down that amount.
Disclaimer
Please remember that the preceding descriptions contain only a general description of available coverages and are not a statement of contract. All coverages are subject to all policy provisions and applicable endorsements. Coverage options may vary by state. To learn more about auto insurance coverage in your state, find a State Farm agent.
State Farm Mutual Automobile Insurance Company
State Farm Indemnity Company
Bloomington, IL
State Farm County Mutual Insurance Company of Texas
Richardson, TX