Hurricane survival tips
You can't stop a hurricane from hitting, but you can take action to help prepare yourself and your family to get through the storm safely.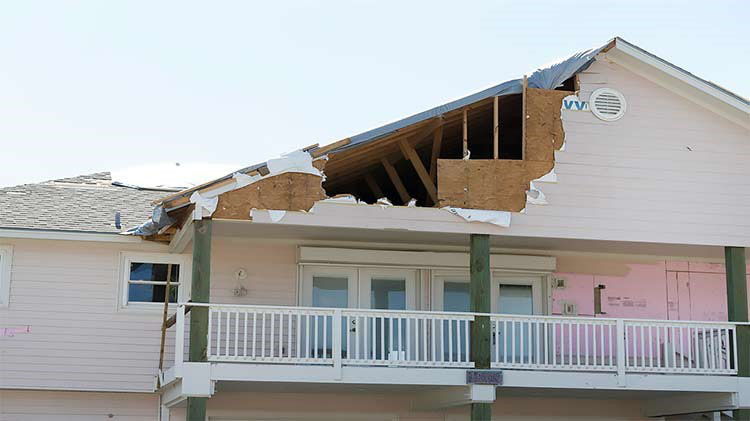 Do you know how to stay safe during a hurricane?
Hurricane season lasts from June 1 to November 30, but your hurricane prep should begin before then. One important step is creating a hurricane evacuation plan for you and your family. Knowing what to do before the hurricane hits can help you survive a storm safely.
Where should you go during a hurricane?
Be knowledgeable about designated hurricane evacuation routes in your community.
If authorities order an evacuation, always follow the instructions.
Stay indoors and away from windows and glass doors. Go to a windowless room on the lowest level that isn't likely to flood.
Avoid closed attics, since you might get trapped by rising waters.
Don't walk through flood waters, as 6 inches of flood-moving water can knock you off your feet.
Don't attempt to drive through flooded streets or roads, as cars can be swept away by one foot of moving water.
Create an in-home storm shelter.
What should you do during a hurricane?
Fill bathtubs and buckets with water in case your water service is interrupted.
Turn your refrigerator and freezer to the coldest settings in case you lose power or need to turn the electricity off.
Stay inside until local authorities tell you the storm has passed.
Avoid taking a bath or a shower during the storm and watch out for lightning.
Use a portable radio to stay informed of important storm updates.
Having a hurricane survival kit on hand will provide essentials you need if you are without assistance for several days.
Make sure to account for the needs of your pets when you prepare your survival kit.
Is the eye of a hurricane safe?
If the eye of the storm passes over your area, there will be a short period of calm, but don't be lulled into a false sense of safety.
On the other side of the eye, the wind will come from the opposite direction with rapidly increasing speed resulting in hurricane-force winds.
Hurricanes can cause major damage. So it's important to know safety precautions after a storm, how to repair and recover after the storm and how to clean up after a hurricane. And, remember one of the most important ways to plan for a hurricane is making sure your insurance coverage is up to date.