Collectibles insurance and appraisal tips
Expert insights can help you create the right collection appraisal and insurance coverage for your treasured items.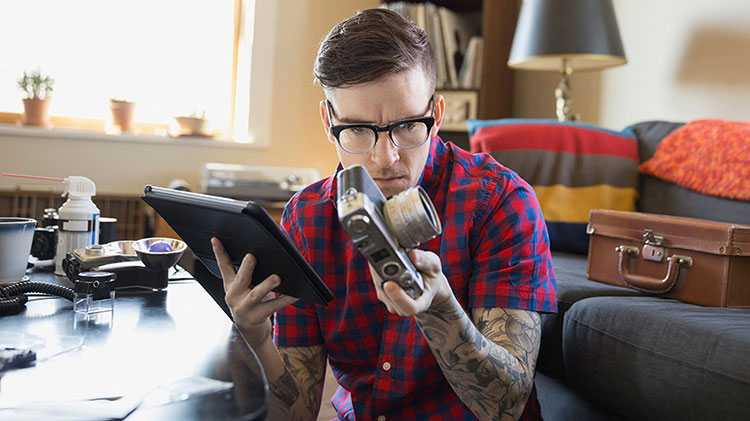 Collections and collectibles come in all shapes and sizes. You might own a set of antique figurines passed from generation to generation. Perhaps a relative gave you a treasured stamp collection. Or maybe you managed to save all your childhood comics in pristine condition.
Sometimes collections and collectibles are worth more than simply a dollar amount. However, if those special items do have value, it's important to document their condition, record the contents and provide adequate protection in the form of collectibles insurance. Without detailed, expert review, you may overestimate or underestimate the value of your collectibles and, therefore, not know how to properly insure them.
Follow these four steps to discover what your items are worth.
1. Assemble documents and an inventory
It can feel overwhelming to try to establish a value for thousands of coins or antique toys, so start with what you know. If you have any documentation on purchases or provenance, gather those. The provenance is beneficial in detailing the significant history and journey your collectible has traveled whether it be the origin, previous owners or historical value along the way. Note all items of a collection in an inventory like you would for a whole home inventory.
A detailed inventory including expert valuations can help you not only document your collection, but also provide valuable information if you plan on insuring these items.
Carefully document each collectible with as much information as possible.
Take photos of each object.
Retain receipts to conclusively establish ownership of items.
Update your inventory regularly.
Keep photos and documentation in a safe off-site location or digital storage.
2. Hire an appraiser
A professional appraiser can be useful for a number of reasons. Their expert documentation helps establish a value, which in turn enables you to obtain the right level of collectibles insurance coverage. (For insurance purposes, you'll want to know the "retail replacement value" — the highest amount that would be required to replace an item with a similar piece.) If, in the future, you decide to sell a portion or all of your collection, the appraisal can help establish a market value, too.
How to find a qualified appraiser
Many appraisers belong to one of three major organizations: The Appraisers Association of America, the American Society of Appraisers or the International Society of Appraisers. These groups have strict standards around expertise and ethics.
3. Review your insurance
After you have completed the inventory of your collection and have had it properly appraised, it's a good idea to insure it. Most homeowners insurance and renters insurance policies provide only limited protection for collectible items. However, your State Farm® agent can offer some options to ensure protection for collections such as a Personal Articles Policy. This is a separate policy, specifically for items such as valuable jewelry, antiques, fine art, collectibles, etc., that may provide broader coverage than a homeowners or renters policy. Individual items are typically insured up to a specific amount, or large collections of certain types of items (like wine collections and sports card collections) may be insured on a blanket basis. The Personal Articles Policy may be used to insure just a few items or an entire collection.
It is important to understand the difference of agreed value vs stated value when insuring your collection.
Agreed value — The coverage amount paid if damage or loss occurs would be the previously agreed upon amount set by both you and the insurer. This value would be determined based on rarity, special features, industry guidelines along with the condition of the items.
Stated value — The insurance company doesn't determine the value.  You, the individual, state the value amount. However, your insurance company may not necessarily pay the full amount stated, as it will be determined by the market value at the time of loss.
4. Periodically reevaluate your collection
Check with your agent to see how the insured value adjusts to account for inflation. And you may want to set a timeline to check in with an appraiser about a rise or fall in value, which may require an adjustment in your collectibles insurance level, too.
The proper handling and storage of collectibles can help maintain your collection's integrity and value.